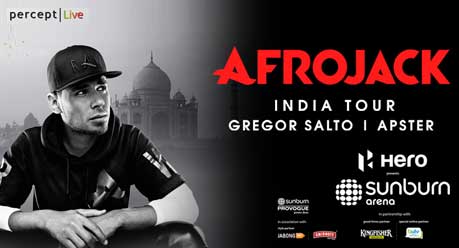 Afrojack @ Sunburn Arena
Grammy award-winning DJ and producer, Afrojack returns to India once again with Sunburn for a 3-City Tour. Afrojack will be accompanied by Gregor Salto and Apster. Afrojack is one of most notable and iconic names in electronic dance music (EDM) today. At only 26 years of age, he has made a large ...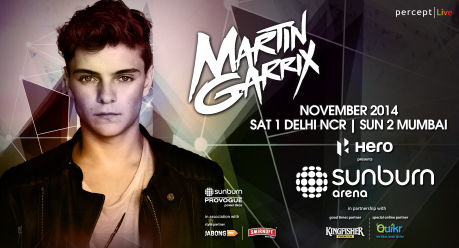 Sunburn Arena With Martin Garrix
Sunburn's Season 8 can't get any better! Sunburn is bringing the young Dutch sensation Martin Garrix for Sunburn Arena in Delhi NCR and Mumbai.A 17-year-old student by day, Martin Garrix can be found fraternizing with EDM royalty by night. You probably know him for his monster hit 'Animals', that reached the #1 position in several countries worldwide including Holland, Belgium and England...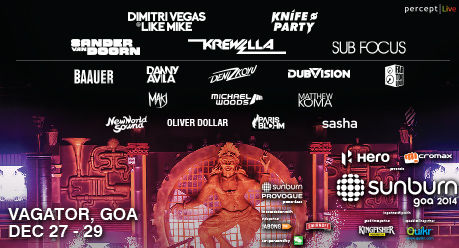 Sunburn Goa 2014
No one can deny that Sunburn has had a profound influence on the Indian electronic scene since its inception in 2007. In fact, Mixmag has called it one of the wonders of the clubbing world. In 2014, Sunburn is all set to return...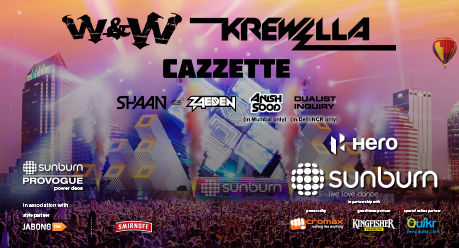 Sunburn Festival 2014
As momentum increases for Sunburn Goa 2014, we are announcing two exciting city festivals in Mumbai and Delhi on October 11 and 12 respectively. Giving a taste of things to come at December's three-day festival, the 'On the Road to Goa' festivals...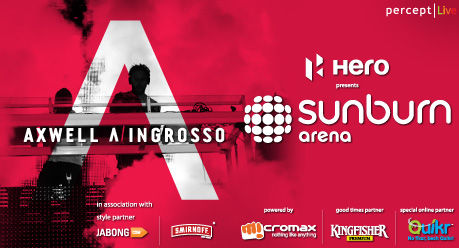 Sunburn Arena with Axwell - Ingrosso
Sunburn Season 8, Asia's premier dance music festival kickstarts this season by bringing back the most-awaited world renowned artists, Axwell and Sebastian Ingrosso.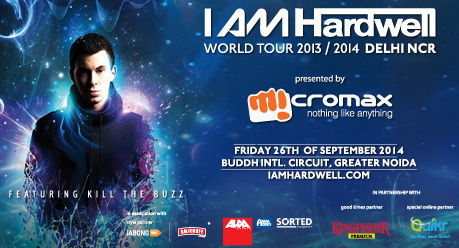 I Am Hardwell: Delhi NCR
World number 1 and Dutch dance aficionado, Hardwell will make his way once again to the Indian shores, this time to Delhi NCR as a part of his 'I Am Hardwell' World Tour. Hardwell will be spinning a special 3-hour set and will be joined by 'Kill The Buzz'...