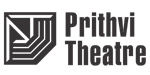 PRITHVI THEATRE is an intimate theatre auditorium, built in 1978, and dedicated to being a catalyst for theatre.
Set in the heart of Mumbai's suburbs, the theatre with its open-air cafe is a warm, inviting space, a relaxed hangout and a vital breathing space in the bustling city of Mumbai.
Points To Note:
Please be at least 15 minutes before the play time, Patrons will not be allowed once the show starts.
Do remember to have the Irish Tea at the Prithvi Cafe, We have been told that it is to die for.