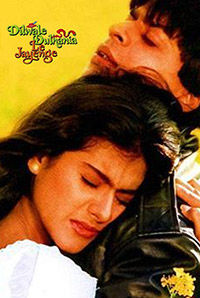 TRENDING STORIES
See More
SYNOPSIS
Dilwale Dulhania Le Jayenge is a story about human relationships.

Chaudhry Baldev Singh (Amrish Puri) is a London based immigrant. He, along with his wife Lajwanti (Farida Jalal) and two daughters Simran (Kajol) and Chutki (Pooja Ruparel) have been living in London for the past several years. A true Indian at heart, Chaudhry Baldev Singh is a man of great morals and has tried to imbibe the very same in his daughters. Simran like any other girl dreams of this perfect man and waits for him to walk into her life. Raj Malhotra (Shah Rukh Khan), another London based immigrant is a regular rich spoilt brat brought up in the lap of luxury. How the two strangers meet, fall in love and get hitched is what the movie is all about.
Sorry! None of the critics have had a chance to review this movie yet.
People who viewed this also viewed