Happy birthday to George Clooney, who turns 59 today and is as dashing as ever. Since his debut in 1978, he has come a long way, having worked in the film industry for almost four decades. His three Golden Globe Awards and one Academy Award prove his finesse in the business.
The face that is highly appreciated today, could have gone another way back in the day. In middle school, Clooney developed Bell's palsy, a condition that partially paralyzes the face. Luckily for him and everyone else, it went away within a year. Before becoming an actor, he made money selling women's shoes, insurance door-to-door, stocking shelves, working construction, and cutting tobacco. So really, he has come a long way. He is the fantasy of many women, of all ages. We asked the ladies in our workspace what they think of him, rather, what they like most about him. Read on to see what it is about Clooney that gets the ladies swooning…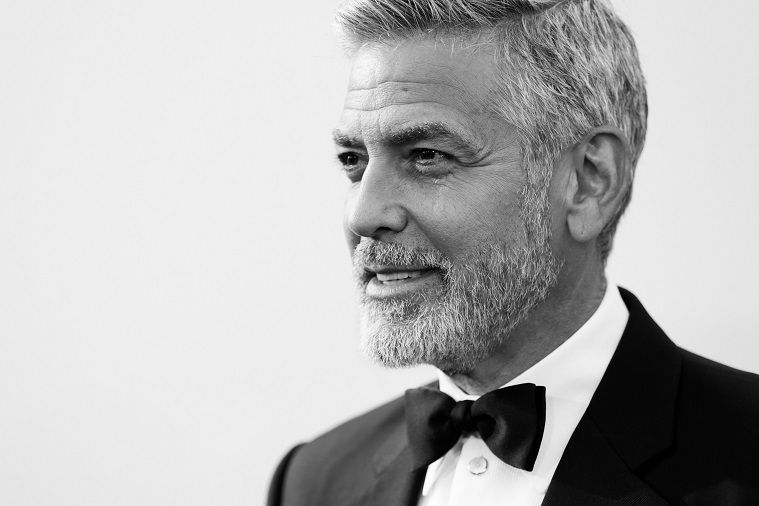 Manvi: What's not to like about this man? He looks good, acts well – he's the full package really.
Neeta: His personality is cocky yet gentlemanly. He's witty, well-dressed, and of course, handsome. I love his polished look along with the salt and pepper hair. The jock of Hollywood has also dated some of the most beautiful women.
Malika: He has aged like wine, all the little boys should take a lesson from him.
Sai: He has good taste in women and a great sense of humor. He is great with his fans – always being kind and engaging with them.
Delnaz: His strong screen presence makes him the perfect fit for any role. He's a pure charmer and I like his villa too.
Pooja: He is Hollywood's answer to Milind Soman – ageless and yummy.
Nishtha: I like his serious and sexy look. He's the kind of man any and every girl can appreciate.
Sanaa: I can't think of any other handsome 59-year-old.
Shaisa: Simply put, he's the epitome of handsome.
Gladis: He's smart, and mature men like him look really sexy…
Criselle: He has aged gracefully. I also appreciate how he stands up for causes.
Haya: His wife – that's what I like most about him!
Chavi: I like his playfulness, he knows how to play good pranks!
Mansi: Basically, he's a silver fox.
Tania: He's got a very strong portrayal of all his characters.
Stacey: I absolutely love his hair.
J.B: He's stoic and has a subtle sense of humor.
What do you love about birthday boy George Clooney? Sound off in comments.