Some children are just so talented and more so these brilliant child actors whose performances in these Hollywood movies completely wowed us.
We've compiled a list of some of the best performances in a Hollywood movie by a child actor, be sure to add these films to your watch list if you haven't watched them already.
Directed by Taika Waititi, this film is a satirical comedy that's based on a young boy named Johannes "Jojo" Betzler who is a Hitler Youth member. Jojo soon finds out that his mother (Scarlett Johansson) is hiding a Jewish girl (Thomasin McKenzie) in their attic. He must now question his own beliefs while also dealing with his imaginary friend Adolf Hitler. Roman Griffin Davis is brilliant in this film and plays his character to the tee.
Based on a novel with the same name, this film revolves around a woman who has been held captive for seven years and gave birth to her five-year-old son (Jacob Tremblay) in captivity. She soon plans for them to escape so that her son may be able to experience the outside world for the first time. Tremblay's performance is so innocent and sweet that it makes you forget he's an actor.
Culkin is possibly one of the most famous child actors thanks to his role in the Home Alone film series. The basic premise of these films is that 8-year-old Kevin has been accidentally left alone by his family as they go out on vacation. It's now up to this young boy to defend his home from two burglars. Known for his ridiculously cute face and amazing acting, you can't help but love Culkin in this film series.
In this film, Lindsay Lohan plays a dual role as she plays identical twins, Hallie Parker and Annie James. The story of this film revolves around a couple who get divorced shortly after the birth of their identical twin daughters. The twins who are separated at birth are fortuitously reunited at a summer camp. This film earned Lohan the highest praise for her performance.
A complicated family is determined to get their young daughter to the finals of a beauty pageant for which they have to take a cross-country trip in their VW bus. As they get on with their road trip they face many challenges that test their relationships with each other. Abigail Breslin is truly a delight to watch, as she brightens it up with her rays of sunshine.
This film was Portman's debut movie and her performance is absolutely outstanding. The story of this film follows Leon, a professional hitman who reluctantly takes 12-year-old Mathilda under his wing after her entire family is murdered by a corrupt agent. Leon and Mathilda form an unusual bond as she learns his trade of being a hitman.
At the young age of 9, Quvenzhané Wallis became the youngest Best Actress nominee in the history of the Acadamy Awards, and rightly so. This brilliant film revolves around this little girl who must learn to be strong and courageous in the midst of severe adversities including dealing with her hot-tempered father's fading health.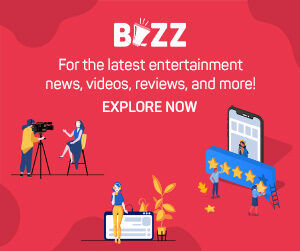 Follow BookMyShow Buzz on Facebook, Twitter and Instagram.