It's International Women's Day, an important day to honour and celebrate women for being such incredible, strong, and powerful beings. While we still have a long way to go for gender equality, we can certainly celebrate the little milestones and progress we have made thus far. Here are eight movies you can watch to celebrate Women's Day.
English Vinglish
The late Sridevi was absolutely brilliant in this film as she effortlessly portrayed the role of a mother and a home business owner, who sets out to prove her capabilities when her poor English-speaking skills are mocked.
Streaming on: Jio, Zee5, Eros Now
Kahaani
Vidya Balan has delivered several blockbuster films in the past few years and her role in Kahaani is undoubtedly one of her best to date. She portrayed the role of a pregnant woman who comes to Kolkata in search of her missing husband. Her determination to let nothing come in the way of finding her husband is prooves how determined and strong a woman can be.
Streaming on: Netflix
Mardaani
This Rani Mukerji blockbuster was a hard-hitting film that aimed to highlight the safety of women in our country. Rani played the role of a police officer in the Mumbai police department. Her strong and fierce character was highly praised in this film.
Streaming on: YouTube
Queen
One of Kangana's best films to date, Queen was appreciated and loved by the masses. The film beautifully takes us on a journey of a woman who transforms from a naive young girl to a free-spirited and strong woman after her fiance leaves her on her wedding day.
Streaming on: Netflix
Ocean's 8
Starring an ensemble cast consisting of Sandra Bullock, Cate Blanchett, Anne Hathaway, Mindy Kaling, Sarah Paulson, Awkwafina, Rihanna, and Helena Bonham Carter, this film is a continuation and spin-off of the Ocean's franchise. In this movie, we see Debbie Ocean sister of Danny Ocean plan a high-profile heist with 7 other women at the annual Met Gala at the Metropolitan Museum of Art in New York City.
Buy or Rent: BookMyShow Stream
Pride & Prejudice
Based on Jane Austen's novel with the same name, this film features a woman named Elizabeth Bennet (Keira Knightley) who was ahead of her time as she lived in 18th century England where women had but one goal, to get married to a rich man.
Buy or Rent: BookMyShow Stream
Erin Brockovich
Starring Julia Roberts, this biographical film was based on the life of Erin Brockovich who fought against the energy corporation Pacific Gas and Electrical Company for contamination of groundwater. This is a powerful film of one women's conviction and determination to see justice come through despite all odds.
Buy or Rent: BookMyShow Stream
Little Women
Based on the book by Louisa May Alcott, this film chronicles the life of the March sisters -Jo, Meg, Amy, and Beth. This film stars an incredible ensemble cast consisting of Saoirse Ronan, Emma Watson, Meryl Streep, Timothee Chalamet, and others. This film highlights the story of Jo who was the eldest of the March sisters and her aspiration to be a writer during a time where women were expected to just get married and have children.
Streaming now: Amazon Prime Video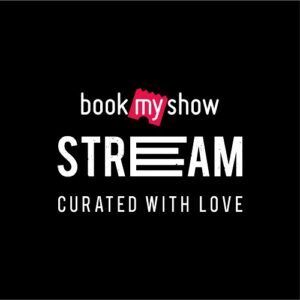 Follow BookMyShow Stream on Facebook, Twitter and Instagram.