When a movie is based on a real-life incident it adds a different spin on the watch. But, it's even more intense and gripping when the movie is based on true crime. These five Bollywood movies are based on real-life murders that shook us to our core.
Starring Vidya Balan and Rani Mukerji, this film revolves around a bartender in Delhi who is shot and killed by a politician's son. Her sister must now fight against all odds and a corrupt system to get justice for her death.
This film follows the 2008 Noida double murder case of a 13-year-old girl named Aarushi Talwar and the family servant. This film follows the investigation of the case from different perspectives in which her parents who were the prime suspects are either guilty or innocent. This film also looks at the case being handled by two different CBI teams.
This biographical film is based on the life of lawyer and human rights activist Shahid Azmi. He was assassinated in 2010 by two gunmen in his office and died on the spot. Rajkummar Rao plays the lead role of Shahid Azmi in this film directed by Hansal Mehta.
This film is loosely based on the K.M Nanavati v. State of Maharashtra court case that follows the story of a Naval Officer Rustom (Akshay Kumar) whose wife is having an extramarital affair with his friend Vikram. In anger, Rustom shoots Vikram killing him. The story follows the court case and the unexpected twists and turns that surface as the case moves along.
This Ram Gopal Varma film was inspired by the murder of Neeraj Grover in 2008 which led to the arrest of Marai Susairaj and boyfriend Lieutenant Emile Jerome Mathew. This film stars Mahie Gill, Deepak Dobriyal and Ajay Gehi in the lead roles.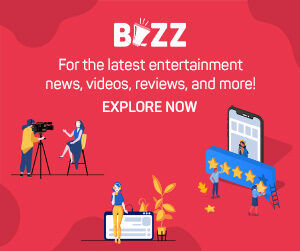 Follow BookMyShow Buzz on Facebook, Twitter and Instagram.