Aashram, on MX Player, is acclaimed director Prakash Jha's first foray into the OTT space. The crime drama series revolves around Baba Nirala (Bobby Deol), a self-styled godman in the town of Kashipur in Uttarakhand, and the dark secrets that lie buried underneath his empire. MX Player released the first nine episodes of the season on August 28. The second part came out on Wednesday, November 11. This is a combined review of both parts.
Once the Aashram takes you in, there's no going back
OTT platforms have been aggressively focusing on creating original Indian content. Amazon Prime Video firmly leads the charts as far as desi content is concerned, followed by the likes of Disney+ Hotstar, Netflix and Zee5. This year, however, the less illustrious MX Player sprung a surprise with Aashram, which has fast become one of the most streamed shows in the country.
"These days saints rule the world, not kings," says Bhopa (Chandan Roy Sanyal), a particularly unsavoury character in the show. This statement isn't too off the mark as far as the all-powerful Baba Nirala is concerned. The godman of Kashipur boasts 45 lakh devotees who would follow what he says without blinking an eyelid. His stunningly beautiful aashram is a mini township, comprising a school, college, hospital and old age home. The messiah of the poor, Babaji uplifts and shelters the needy without differentiating basis caste, creed or religion. Everyone is welcome here. Such is his aura that once you become his follower, you remain one until death.
Of course, the picture isn't quite as rosy as it seems on the surface. There are indications of things being awry right from the beginning. For starters, Babaji has an army of goons. Then, a skeleton is found in a forest that seems to have connections o the aashram, and soon horrific truths start to unravel.
Baba Nirala's character is a welcome change from the 'pakhandi babas' that Bollywood has given us over the years. He doesn't claim to have supernatural powers, doesn't perform miracles or indulge in any form of quackery. All he wants to do is lead his followers to the path of moksha (salvation). There is a certain authenticity about him trying to help the poor and downtrodden. Of course, this doesn't absolve him from the fact that he is a criminal and a drunk-on-power maniac. Babaji and his crew audaciously get people to do their bidding, much like controversial real-life babas such as Asaram Bapu and Gurmeet Ram Rahim.
Bobby Deol does a fine job as the deceptive Baba Nirala, conveying compassion and generosity as well as intimidation with his eyes in an underplayed performance. It is, however, Chandan Roy Sanyal who leaves the biggest impression, with a menacing portrayal of Babaji's right-hand man Bhopa. Bhopa runs the empire's day-to-day operations and has a solution to every problem, employing whatever necessary means. A special mention must be made of the background score.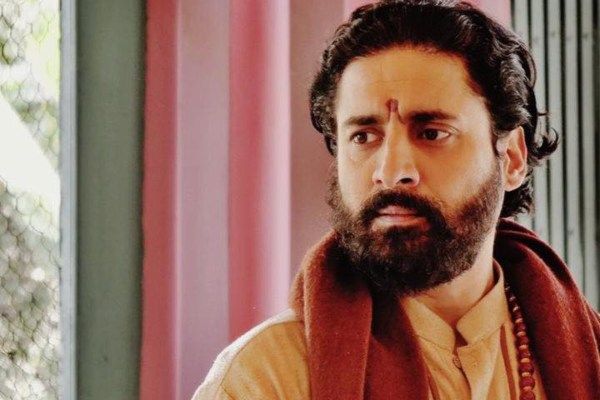 The show packs all the ingredients of a Prakash Jha special
True to Jha's style, Aashram casts a lens on the socio-political landscape of the region. The very first episode of the first part is a powerful discourse on caste-based prejudices that prevail in society. We follow the lives of Dalit wrestling prodigy Pammi (Aaditi Pohankar) and her brother Satti (Tushar Pandey), who have lived a life of oppression until Babaji stands up for them one day. Enamoured by Baba's graciousness, the two siblings turn into faithful followers who are blind to all his faults and often defend him in the face of logic. Pohankar delivers her second powerful performance of the year after Netflix's She.
Cops and politicians form part of the story too. Two rival netas are vying for Babaji's support in the upcoming elections. Ujagar Singh (Darshan Kumaar), an upper-caste police officer who bears no love for Dalits, leads the investigation on the corpse unearthed from the forest along with forensic expert Dr. Natasha Kataria (Anupriya Goenka). It seems rather juvenile that a man who has shown little inclination to do his duty suddenly turns into an honest and upright cop only because of his infatuation with Natasha. Their romance feels corny and unnecessary. Another irksome point is the show upholding the Bollywood tradition of insincerely portraying foreigners (Lisa from London speaks in a half-baked Spanish accent). Yet, these drawbacks don't prevent Aashram from being a pretty gripping and fast-paced watch.
Part two is a bit of a dampener
After the fascinating premise set by part one, the second part does feel like a letdown. This isn't to say it doesn't make for an interesting watch, but it does do away with a lot of elements that made the first part intriguing. For instance, the caste discrimination angle takes a backseat. The subplot about politics exists but feels immaterial to the plot at large. Part two is more or less about bringing Baba to his knees and exposing his evil deeds. In the process, the makers also dramatically dilute the screen time of two characters that we'd invested in, Satti and Dr Natasha. This tale of revenge and redemption doesn't give us the rousing finish we expected. While it's understandable that the makers have kept a few loose ends for another season, a little bit of closure would've been nice.
What the second part does well is how it treats the women characters, namely Pammi, Babita (Tridha Choudhury), Kavita (Anurita Jha) and Sanober (Preeti Sood). Each of these women, in their own ways, fight back against Baba's exploitative ways. There is plenty of female solidarity on display as well, which makes for some of the better moments of the show.
WATCH OR NOT
Aashram paints a compelling picture of the murky truths behind the business of faith. After a thoroughly intriguing first part, part two falls a notch below. Nonetheless, the MX Player series is among the better crime thrillers to have come out this year.
Director: Prakash Jha
Writers: Habib Faisal, Kuldip Ruhil, Madhvi Bhatt, Tejpal Singh Rawat, Avinash Kumar
Cast: Bobby Deol, Chandan Roy Sanyal, Aaditi Pohankar, Tushar Pandey, Darshan Kumaar, Anupriya Goenka
Streaming on: MX Player