Season two of Eros Now's comedy series Metro Park brings us new tales from the lives of the Patel family of Metro Park, New Jersey.
A slice-of-life comedy
The Viral Fever's (TVF) Gullak, streaming on SonyLIV, is a hit with the viewers. The series follows the Mishras, a middle-class family of four in central India, and gives us heartwarming moments from their day-to-day life. There is no story at large, as the makers have pointed out, just a gullak or piggybank of anecdotes.
A lesser known show on similar lines is Eros Now's Metro Park, except that it is set thousands of miles away in the United States of America. It takes us to the Indian (read Gujarati) microcosm that exists in the Metro Park county of New Jersey, and into the lives of the Patels. Hubby Kalpesh (Ranvir Shorey) runs a convenience store and an insurance business, while wife Payal (Purbi Joshi) manages the house as well as her beauty parlour. Meanwhile Payal's sister Kinjal (Vega Tamotia) and her overly woke Malayali husband Kannan (a very likeable Omi Vaidya) grapple with the parenting of their newborn. An interesting addition to the cast this season is Sarita Joshi as Payal and Kinjal's mother, who is physically in India but very much present in their lives via a screen, thanks to the age of internet. The series brims with Gujarati and NRI quirks and awkward moments, none of which ever get too serious.
While the first season focused on day-to-day situations in the lives of our protagonists, the makers have experimented with more extravagant storylines this time around which don't quite strike the same chord. For instance, Payal is on a mission to become a social media influencer this season, which is entertaining for an episode but feels needlessly stretched after that. Kalpesh's good-natured assistant Bittu Amritraj (Pitobash Tripathy) is pining for a girl back home. His ineptitude for romance is endearing for a bit, but soon gets tiresome. Season one's charm was in the simplicity of its stories, and the makers seem to have missed that point.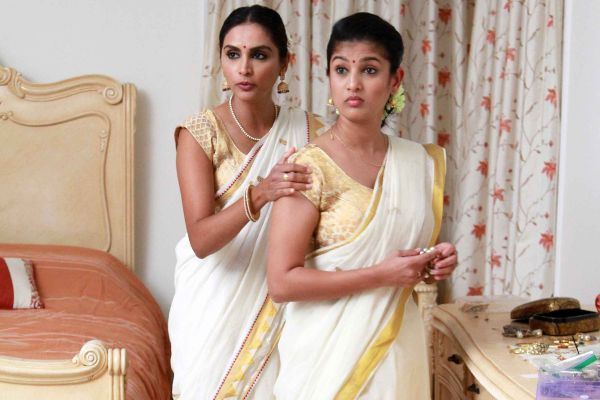 To be Indian in a foreign land
The season's finer moments are those where the innate Indianness of the characters comes to the fore. These are folks caught between two different cultures, unable to fully embrace one and let go of the other (as evidenced by Payal's wish of visiting Paris and eating patra there). Kalpesh is palpably out of place when they visit an expensive gourmet restaurant. The couple struggles to cope with the possibility of their adolescent son dating a white girl, and the matter is dealt with in the most Indian way ever. There is a sense of relatability in these moments.
Ranvir Shorey is convincing as the middle-aged husband and father. He may be the shrewd and miserly Gujarati businessman, but shows that he is capable of being large-hearted when needed. His accent though, one may argue, is more Surati and less NRI. Purbi Joshi, on the other hand, does a better job with her accent, with traces of Gujarati and American blended together. Milind Soman makes a delightful two-episode cameo in the season.
WATCH OR NOT
Season one of Metro Park was a humorous take on the regular everyday lives of the family. Season two diverts from the concept a little and presents a few outlandish tropes that seem unnecessarily stretched. If you watched and enjoyed the first season, you will be invested enough in the second season thanks to the adorable characters, but it certainly won't make the same impression.
Director Abi Varghese
Writers: Ajayan Venugopalan, Sagar Haveli
Cast: Ranvir Shorey, Purbi Joshi, Omi Vaidya, Vega Tamotia, Pitobash Tripathy, Sarita Joshi
Streaming on: Eros Now