BookMyShow has now entered the OTT space with our very special Transactional Video-On-Demand platform called 'BookMyShow Stream'. If you haven't checked it out yet, BookMyShow Stream has a handpicked, specially curated library of some of the best, most celebrated and award-winning films and content from around the world. You can rent or buy these films and watch them online. Apart from the vast library of films across several Indian and international languages, BookMyShow Stream will also feature multiple marquee premieres every Friday. Here are some of Hollywood's best blockbusters and critically acclaimed films that you may have missed in theatres but can now watch on BookMyShow Stream:
Tenet
Fighting for the survival of the world, the Protagonist journeys through a twilight world of international espionage on a mission that will unfold in something beyond real-time.
Wonder Woman 1984 
Set in the 1980s, Wonder Woman's next big screen adventure finds her facing two all-new foes, Max Lord and The Cheetah, and the unexpected return of a face from her past.
Fast & Furious: Hobbs & Shaw 
When a cyber-genetically enhanced terrorist comes close to weaponising a deadly virus, arch-rivals Luke Hobbs and Deckard Shaw are forced to team up against the imminent threat.
The Invisible Man 
Cecilia runs away from her abusive boyfriend Adrian and soon hears of his death. But when strange things begin to happen, she is convinced that Adrian has merely become invisible.
The Goldfinch 
Tragedy changes Theodore Decker's life after his mother is killed in a bombing at a museum. He holds on to a painting as a piece of hope from that tragic day – The Goldfinch.
Motherless Brooklyn 
Set in 1950s New York, a lonely afflicted private detective ventures to solve the murder of his mentor and unravels secrets that hold the fate of the whole city in the balance.
Downton Abbey 
The Crawleys must prepare to welcome the King and Queen of England, a visit that will unleash scandal, romance, and intrigue, leaving the fate of Downton hanging in the balance.
Richard Jewell 
A hero's life is shattered by one massive, misplaced rush to judgement when the man who thwarted the 1996 Atlanta bombing is wrongly accused as the main suspect.
The Rhythm Section 
Stephanie is wrecked by the loss of her family in a plane crash. When she learns it wasn't an accident, she goes on a path of revenge to find those responsible and make them pay.
For more movies, click on the image below.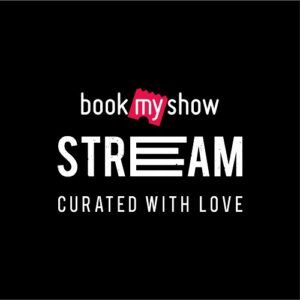 Follow BookMyShow Stream on Facebook, Twitter and Instagram.