BookMyShow has now entered the OTT space with our very special Transactional Video-On-Demand platform called 'BookMyShow Stream'. If you haven't checked it out yet, BookMyShow Stream has a handpicked, specially curated library of some of the best, most celebrated and award-winning films and content from around the world. You can rent or buy these films and watch them online. Apart from the vast library of films across several Indian and international languages, BookMyShow Stream will also feature multiple marquee premieres every Friday. Here are some internationally acclaimed films from all over the world, which you can now watch on BookMyShow Stream:
Capharnaum
While serving a five-year sentence for a violent crime, a 12-year-old boy sues his parents for neglect.
A Fantastic Woman 
Marina, a transgender woman, is bowled over by the death of her boyfriend. Mourning her loss, she finds herself under intense scrutiny with no regard for her privacy.
Les Miserables
A cop from the provinces moves to Paris to join the Anti-Crime Brigade of Montfermeil, where he discovers an underworld with rising tensions between its different groups.
Shoplifters
On the margins of Tokyo, a dysfunctional band of outsiders is united by fierce loyalty and a penchant for petty theft, but soon things go wrong and their secret is exposed.
The Bravest 
Jiang Liwei, a firefighter, is stripped of his ranks and replaced by Ma Weiguo. One day, a fire emergency forces them to put aside their differences and save the city together.
The Bridge on the River Kwai
A highly principled British colonel becomes obsessed with leading a band of P.O.W.s to build a bridge at the behest of their Japanese captors in World War II Burma.
Portrait of a Lady on Fire 
Marianne is hired to make a wedding portrait for Heloise without her knowing. As she observes her day by day, the two become closer as they share Heloise's last days of freedom.
Black Book
A Jewish woman living in Holland during World War II hides her identity to serve the national resistance movement and risks her life to save others…but can she save herself?
A Gentle Creature
A woman receives the parcel she sent to her husband, who is serving a sentence in prison. Confused and angered, she sets out to find why her package was returned to sender.
The Guilty
A police officer assigned to alarm dispatch duty enters a race against time when he answers an emergency call from a kidnapped woman.
For more movies, click on the image below.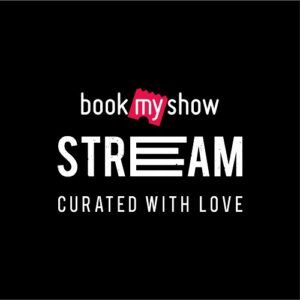 Follow BookMyShow Stream on Facebook, Twitter and Instagram.