A few days ago, Zakir Khan announced on Instagram that he was launching a second YouTube channel, this one dedicated to storytelling and poetry. He said he thought of starting the channel as a place where people can appreciate and understand stories, poems, ghazals and nazms in detail, and with calm, unhurried composure. "Jahaan na trending ka moh ho, na dislike ka bhay," wrote the comic and poet on his Instagram. The channel, called Zakir Khan Offstage, has already raked up over 25 thousand subscribers without even a single video upload to its name.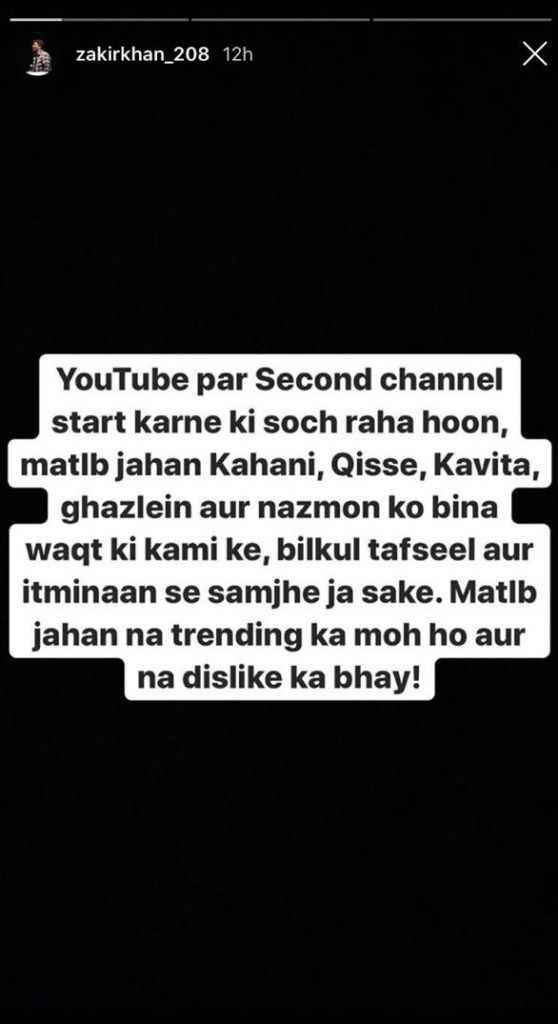 Khan is one of India's best known comics, but he's also made a name for himself as a poet. The launch of this new channel suggests that we'll be seeing a lot more of this side of Khan in the coming months.
Subscribe to Zakir Khan Offstage here.
This article was first published in DeadAnt, an online publication and new-media venture focused on stand-up comedy in India.