Born as Gopala Ratnam Subramaniam in the year 1956, he is commonly known by his screen name, Mani Ratnam or Mani Sir by his close associates. He is one of the few directors who never assisted anyone before becoming a director. He debuted with a Kannada movie titled Pallavi Anu Pallavi, starring Anil Kapoor, Lakshmi, and Kiran Vairale in the lead roles. The movie was a moderate success at the box-office and fetched him the Best Screenplay award from the state government.
Mani Sir's first National Award
It was in the year 1986 that Mani Ratnam rose to the pinnacle of his career with Mouna Ragam. The movie was eventually dubbed in Telugu with the same title and was a huge hit. It won him a National Award and a Filmfare Award for his outstanding work as a filmmaker.
His movie featured in the Time Magazine
In 1987, he went on to direct Kamal Hassan in a movie titled Nayagan, based on the true story of Varadarajan Mudaliar. This movie was included in Time Magazine's All-Time 100 Greatest Movies in 2005. The potential of Mani Ratnam was once again proved with this movie and he became an inspiration for many upcoming directors.
He directed only one Telugu movie
In the subsequent year, he directed his only Telugu movie, titled Geethanjali with Nagarjuna and Girija in lead roles. The movie became a trend-setter in Telugu and changed the image of Nag as an actor. The movie was dubbed in Tamil as Idayathai Thirudathae and was a blockbuster at the box-office.
His legendary collaboration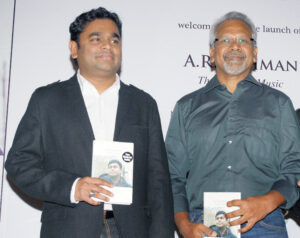 It was in the year 1992, that he directed the first of his tri-series movie on terrorism titled Roja followed by Bombay and Dil Se. With Roja, A.R. Rahman made his debut as the music director and he continued to be his music director till date. While Roja and Bombay are huge hits, Dil Se turned out to be an average earner.
It will not be an exaggeration to say that he is probably the only director to create trends starting from his career in 1983 till date. In a career spanning close to four decades, it is not an easy task for a director to stay ahead of times and be a stiff competitor at this point of the career. Hats off, sir!

All images (c) Getty Images