Avengers: Endgame has finally released worldwide and everyone is scrambling to watch it. As with any Marvel movie, there are a ton of hidden references that you might not have spotted among everything that was happening in the film. If you have already read our review and watched the movie, you can read right ahead without any fear of spoilers. Here are seven Avengers: Endgame Easter eggs:
Beware, spoilers ahead!
1. Ballet Shoes
In a scene near the beginning where Black Widow is doing recon after having lost to Thanos, a pair of ballet shoes can be seen. Ballet was a big part of Natasha's life at the Red Room where she was trained to be Black Widow. The shoes could be hinting that the Red Room could be a big part of the upcoming Black Widow film.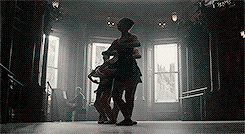 2. X-Men exist
MCU has always avoided referencing X-Men which might have been due to the fact that the rights were owned by Fox. Now that the Disney-Fox merger is over, we can expect to see more X-Men references, with Avengers: Endgame being the first of many. After Ant-Man returns from the quantum realm five years later, he comes across the Vanishing Memorial that has been set up with names of everyone who had been dusted and scans through them. One of the names is Roberto da Costa aka Sunspot, a mutant who is associated with The New Mutants and X-Force. He is confirmed to be in the New Mutants film coming this August and might be in the upcoming X-Force film with Deadpool too.
3. New Asgard
The Asgardians who survive after the snap make a new home on Earth in a Viking-esque village that they name New Asgard. This place seems to be located in the very place that Odin died in Thor: Ragnarok. Before dying at the grassy cliff, he had said to Thor in a prescient statement, "Asgard is not a place. Never was. This could be Asgard. Asgard is where our people stand."
4. Camp Lehigh
Captain America and Iron Man travel back to U.S. Army's Camp Lehigh in 1970 to get the Space Stone and more Pym particles. When they go inside the lab, the voice of Arnim Zola can be heard off-screen. Zola is that mad scientist who turned Bucky into HYDRA's Winter Soldier and uploaded his consciousness into a computer system that is seen in Captain America: Winter Soldier.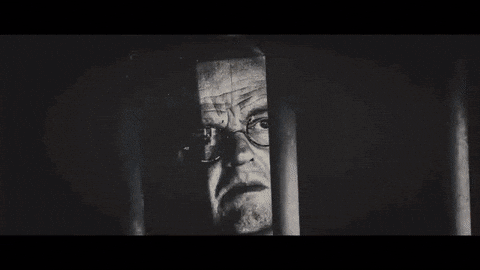 5. Jarvis
Although Iron Man's J.A.R.V.I.S. stood for Just A Rather Very Intelligent System, his name came from a real person who was his father's butler. With traveling back in time to 1970, Tony gets to meet his father as a young man. Howard Stark at the time was on the verge of becoming a father and Tony gets to give him some parenting advice that he learns from Howard in the future. But we also get to see Edwin Jarvis when he brings the car around for Howard which is the first time that we see him in the movies, although he has made an appearance in the series, Agent Carter.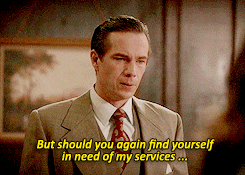 6. A-Force
During the final war that takes place when all those who were snapped come to the aid of Avengers who are struggling against Thanos and the army, there are many awesome moments. One of those happens when all the female heroes come together so Captain Marvel can take the Infinity Gauntlet across the battlefield. This is a reference to A-Force, an on-going comic series featuring the very first all-female team of Avengers which is led by Captain Marvel.
7. Harley
Harley was one of the best parts of Iron Man 3. Even though he was just 10 years old, he was a pretty good partner and helped Tony investigate the terrorist attacks that eventually help him figure out the real identity of Mandarin. At the big funeral scene at the end, we get a good look at a guy standing by himself. This guy is Harley, who is now all grown up. He is played by the same actor – Ty Simpkins, who is now 17 years old.

Did you miss these Avengers: Endgame Easter eggs on your first watch? Book for the film now and make sure to look out for these when you see it next.