Wonder Woman 1984, the sequel to the 2017 Wonder Woman is all set to hit the theatres on 24th December and the early reviews from an online streaming preview are already out. The early reviews are gushing and are talking about how it has inspired them. The movie's core message is that of hope and joy – something that we can definitely use as we bid adieu to 2020. If these Twitter reviews don't convince you to book your tickets immediately, we don't know what will. Before you check. them out, check out this video with some of Gal Gadot's best moments.
Now, onto the Tweets
Much love for the villains
Huge news: Wonder Woman 1984 is fantastic! The story is excellent & has a great, timely message; it packs in a ton of surprises; and amazing work is done with both Cheetah & Max Lord (Wiig & Pascal are both stellar). Get hyped, because it's the real deal. #WonderWoman1984 #WW1984 pic.twitter.com/9UQLyxn3gx

— Eric Eisenberg (@eeisenberg) December 5, 2020
We all love well-crafted villains
All of the villains are so wonderfully layered. Kristin Wiig excels in the role of Barbara Minerva/Cheetah. The chemistry between her and Gal Gadot's Diana is unreal. Pedro Pascal adds a lot of fun as Maxwell Lord, but even he is more than he appears. #WonderWoman1984 #WW1984

— Meagan Damore (@metathor) December 5, 2020
We are also finally ready to see Wonder Woman 1984
I was lucky enough to be among the first to (finally!) get to screen Wonder Woman 1984. I adored it. The first Wonder Woman is my favorite of the modern DC films, and #WW84 makes all the smart next steps, telling a very human and very beautiful story for Diana Prince. pic.twitter.com/vzr2mZXIKg

— Terri Schwartz (@Terri_Schwartz) December 5, 2020
We need all the hope we can get in these times
Yesterday I saw Wonder Woman 1984 at home & it was everything I needed & more. The movie is hugely ambitious, incredibly exciting, and full of much needed hope. It's also very long, to a fault at times, but mostly it reminded me how wonderful a big blockbuster can make you feel. pic.twitter.com/6rYbHEzI7E

— Germain Lussier (@GermainLussier) December 5, 2020
There are going to be a lot of laughs and a few tears as well
Yesterday I has invited by @wbpictures to see #WonderWoman1984 and what I can say is that I didn't expect to be so moved, laugh so much and fill me with love and hope. If 'No man's land' scene made you cry, get ready … Because there is a scene, just as powerful. So happy for DC pic.twitter.com/kvhjG5INUk

— Maycon Willian (@jamesadans) December 5, 2020
One of the best sequels out there
I'm so happy to report that #WW84 is an absolute blast from start to finish. An exceptional compliment to the first film, it's stuffed w/ heart, hope, love, action, romance & humor. @PattyJenks, @GalGadot & team delivered one of DC's best sequels. I was in tears when it ended. pic.twitter.com/ivPkBFmehd

— Erik Davis (@ErikDavis) December 5, 2020
It is a safe experience
Add to that a terrific ensemble cast; Pedro Pascal & Kristen Wiig were complex & unexpected foes. I was also lucky enough to watch #WW84 safely on the big screen, and it was just everything. I didn't expect the experience to make me so emotional, but it did. I miss it so much. pic.twitter.com/mVq5zRadhX

— Erik Davis (@ErikDavis) December 5, 2020
This one is for the fans
Had a chance to screen @WonderWomanFilm last night. It's a nostalgic romp through Diana's lore with deep cuts for hardcore fans but light enough for families to watch with their kids over the holidays. #WW84 pic.twitter.com/o9f8qCEMka

— theblerdgurl™️ (@theblerdgurl) December 5, 2020
Is it the best film since The Dark Knight?
#WonderWoman1984 is the best DC film since The Dark Knight! @PattyJenks goes totally different direction with all super hero movies trends&I applaud her for that!A superhero film that believe in humanity,kindness&most of all power of truth?This is the superhero movie that we need pic.twitter.com/m88Vx16BwD

— Robert Ronny (@robertronny) December 16, 2020
Another The Dark Knight comparison
*WW84 Review.

With the exception of The Dark Knight, I dont think DC has ever made a sequel to any of its recent films which has actually maintained the standards of the first film till now. Of course, The Dark Knight surpassed what Batman Begins brought to the table. #WW84 pic.twitter.com/JYtIj5Ol5o

— popcornandreels (@popcornandreels) December 18, 2020
There is a lot of love for Patty Jenkins
#GalGadot shows why she is where she is. Few times I've seen such an evolution of a leading actress between 2 films. Specially in 2 scenes, #PattyJenkins demanded such a dramatic intensity and Gal delivers. When she suffers or cries, you cry with her in #WonderWoman1984 4/12

— Luiz Fernando (@Luiz_Fernando_J) December 17, 2020
Some say it is the best DECU movie to date
#WonderWoman1984 is a complete blast! Not just is the film colorful and charasmatic but there is a real weight to its story. Huge props to the entire cast also! Quite easily this is the best DCEU film to date! #WW84 #WonderWoman pic.twitter.com/SXcxTRCIhY

— Carson Timar (@BP_MovieReviews) December 14, 2020
It is time to click on 'Book' to book tickets for Wonder Woman 1984. Click on My Safety First to know the safety measures the theatres are following now.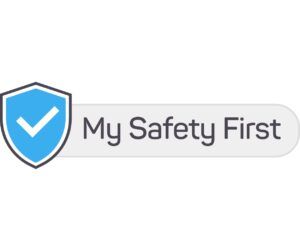 Here are five more reasons to watch Wonder Woman 1984.