2020 may have ended but the horrors of the year gone by are still very real. While life has returned to normal (almost), theatres have opened in almost every state now. We have started watching movies on the big screen again and even though this may not be the best time to watch a horror movie, we cannot help but look forward to this year's horror releases. Social distancing is going to be real tough because these upcoming horror movies is going to have you clutching your own arms in fear!
A Quiet Place: Part II
Director: John Krasinski
Cast: Emily Blunt, Cillian Murphy
A sequel to A Quiet Place (2018), this horror film takes us back to the post-apocalyptic world infested by monsters with a highly sharp hearing sense. Evelyn Abbott returns with her kids Regan and Marcus after the death of her husband in the prequel and the birth of their newborn baby.
Antlers
Director: Scott Cooper
Cast: Keri Russell, Jesse Plemons, Jeremy T. Thomas
In an isolated town in Oregon, a young boy named Lucas is harboring a supernatural creature in his home. Lucas begins to hunt small animals and prepare meals for this creature. What follows is an investigation that leads sheriff Paul and his sister Julia, who is Lucas's teacher, on a path to try and piece together these strange occurrences.
Candyman
Director: Nia DaCosta
Cast: Yahya Abdul-Mateen II, Tony Todd, Colman Domingo
A sequel to the 1992 film of the same name, Candyman revolves around a monstrous soul with a hook for a hand that is accidentally summoned by a student researching its myth. In this film, the murderous soul returns to the now-gentrified neighborhood of Chicago where its legend first began.
Malignant
Director: James Wan
Cast: Annabelle Wallis, Jake Abel
Wan makes a return to direction with this horror film based on his own graphic novel, Malignant Man. The film focuses on a cancer patient with a terminal diagnosis who discovers that his tumor is actually a mysterious alien parasite that grants a second lease of life with other incredible powers.
The Conjuring 3: The Devil Made Me Do It
Director: Michael Chaves
Cast: Vera Farmiga, Patrick Wilson, Sterling Jerins
Paranormal investigators Lorraine and Ed Warren return for the third installment of the Conjuring series. One of their most sensational cases, it revolves around the fight for a young boy's soul, which takes them beyond anything they've seen before. This movie will also explore one of the first cases in the US where a murder suspect claimed demonic possession.
Last Night in Soho
Director: Edgar Wright
Cast: Anya Taylor-Joy, Thomasin Harcourt McKenzie, Matt Smith
Based on a story by Wright, this psychological horror film focusses on a young wannabe fashion designer who mysteriously enters the 1960s London. While she fulfills her dream of meeting her dazzling idol, the '60s is not as glamorous as it seems and time is now falling apart with shady consequences.
Spiral
Director: Darren Lynn Bousman
Cast: Chris Rock, Samuel L. Jackson, Max Minghella
If you thought that the Saw franchise has ended, think again! This horror film is the ninth installment in the series and revolves around an investigation into the murders that are eerily reminiscent of the city's gruesome past. Unwittingly trapped in a deepening mystery, a detective finds himself at the center of the killer's morbid game.
Halloween Kills
Director: David Gordon Green
Cast: Jamie Lee Curtis, Nick Castle, James Jude Courtney
The twelfth installment in the Halloween franchise and sequel to Halloween (2018), this slasher film is set during the spooky festival in a small town named Haddonfield. Laurie Strode returns along with her family and with the help of some new and old allies, she forms a mob against Michael Myers who is still loose.
There are many horrors in store for you, so keep coming back to this page for regular updates on upcoming horror movies. Meanwhile, watch the best horror films streaming online by clicking on the link below.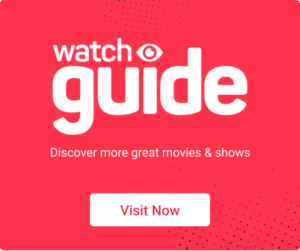 Follow BookMyShow Buzz on Facebook, Twitter and Instagram.