Can you feel the love in the air today? Happy Valentine's Day to everyone who is celebrating this day. Looking to have a movie date with your loved one today? We have the perfect list of cheesy and sweet Bollywood romantic movies you can watch together.
This film is a romantic movie we needed for our generation. This beautiful film has a refreshing take on love and friendship through the lives of four friends – Bunny (Ranbir Kapoor), Naina (Deepika Padukone), Avi (Aditya Roy Kapur), and Aditi (Kalki Koechlin).
Streaming on: Netflix & Amazon Prime Video.
This is a story of two best friends who are convinced that they are not in love with each other though their family and friends think otherwise. They soon decided to look for partners for each other. Starring Imran Khan and Genelia D'souza in the lead roles, this film was a huge hit and can definitely be considered a romantic classic.
Another classic when it comes to the Bollywood romantic genre is this Shahid Kapoor and Kareena Kapoor Khan film. We meet a bubbly Geet who helps a heartbroken and depressed businessman Aditya get over his breakup. After she changes his life and leaves to be with her lover, he realizes that he is in love with her.
Streaming on: Netflix, Amazon Prime Video, Zee5, JioCinemas
2 States is probably a very relatable love story for a lot of people in India as it's an inter-cast love story. A Punjabi boy named Krish falls in love with a South Indian girl named Ananya. After they finish their studies and decide to get married they must undergo the difficult part of getting their families to be on the same page. As the saying goes, in India marriages are not just between two individuals but between two families.
Streaming on: Disney+ Hotstar
This film is the story of two business partners who start a wedding planning business. Along the way, they fall in love but keep denying it to themselves and to each other in various ways. This leads to them fighting and endangering their business until they are pushed to the edge of confronting their feelings.
Streaming on: Amazon Prime Video
In this film, we meet a free-spirited girl who refuses to succumb to mounting pressure to get married. Her life changes when she reads a book titled Bareilly Ki Barfi and goes in search of the author when she realizes her life is identical to the protagonist of the book.
Streaming on: Netflix & Zee5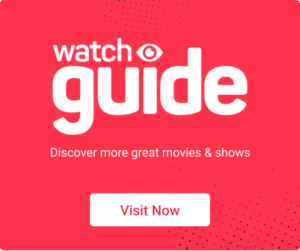 Follow BookMyShow Buzz on Facebook, Twitter and Instagram.