Remember when women in Bollywood were judged hard for being an actor?
We overcame that alright but until not many years ago, the female characters in Bollywood were typecast hard and consistently across all mainstream Bollywood films. You could spot the tropes with your eyes closed, like the "promiscuous hotties", the "simple-ones-who-got-a-makeover", the "damsels in distress", and the "mothers with a god complex" to name a few. It's nice to be where we are today, where women have a shot at an honest representation in mainstream cinema. We could think of six women stereotypes in Bollywood that were broken down by some phenomenal films.
Damsel in distress no more
The 80s and 90s were full of women waiting to be rescued by men from their predicaments, except maybe a rare Tejasvini (remember?). And then came characters like Shivani Roy in Mardaani who went up against the system and her being a woman never posed a problem. Queen's Rani was a conventional woman but she rises to the occasion when it's time to take care of herself. She does it alone and she does it well. Tabu's Simi in Andhadhun was impressively self-sufficient and equal part evil.
Binary representation of a woman's sexuality
Women were expected to want sex only from one man all their lives but they never were allowed to express it. Her "character" was judged by how dedicated she was to her husband. Women with sexual desires were tagged as "loose". However, films like Shuddh Desi Romance, Lipstick Under My Burkha, Ek Ladki Ko Dekha Toh Aisa Laga, Margarita With a Straw, and the recently released Badla explore, openly discuss and normalize the various aspects of women's sexuality like homosexuality, extra-marital relationships, casual pre-marital sex, etc. that exist in the real world.
We are ambitious IRL…and now that shows on the big screen too
Not so long ago, it would seem like most Bollywood films revolved around women being swept off of their feet and waiting to get married to the hero who is busy fighting crime or training to partake in inter-school competitions. However, the leading girls in films like Fashion, English Vinglish, Mary Kom and even Manikarnika, were determined to achieve a goal and worked hard for it. Special mention to Yes Boss, where Juhi Chawla's character Seema broke out of the cookie-cutter mold that was rampant in the 90s.
Women like exacting spine-chilling revenge too; why should boys have all the fun
Going by the age-old "hell hath no fury like a woman scorned", we have seen very few films where the women took "badla". Avenging the looted izzat and other categorical atrocities were a project for the "hero". Films like Ladies Vs. Ricky Bahl, Ishqiya, and Kahaani portrayed strong women who know their way around laws and guns. Be is Sridevi's Mom or Anushka Sharma's NH10, these leading women have no qualms channelizing their inner Liam Neeson – tracking down and finishing off the perps who harmed their family. It's refreshing to see the leading ladies raise hell when they're wronged instead of waiting for someone to make things right.
We're finally seeing the right kind of female friendships
Though we are yet to see a tale of female friendship that sits in the Jai-Veeru space, we are hopeful. Films like Angry Indian Goddesses, Parched, Queen, and Veere Di Wedding came pretty close to portraying the "real" friendships between women. These friends fought, they cried for each other, they stood up for each other, supported each other unconditionally, and reminded many of us of our own BFFs.
The mother of all tropes
The Nirupas and the Reemas of Bollywood did great as mothers who existed simply to love their son, the hero, occasionally performing a miracle prayer to save his life. Tabu's Ghazala in Haider presented to us a mother who not only wasn't perfect, but also her relationship with her son Haider was complex and real. It had a slight sexual undertone…just enough to make you Google "Oedipus Complex". Films like Nil Battey Sannata, Kapoor & Sons, and Vicky Donor showed mothers as who they are – human beings. Neena Gupta's Priyamvada who gets pregnant at an older age in Badhaai Ho was endearing. We like that Bollywood is taking the pressure off of on-screen mothers to be divine and is humanizing them instead.
Women are not perfect because who is? Let's celebrate women for everything they are – strong, sensitive, loving, independent, goofy, and alarmingly okay with exacting cold revenge. Bollywood, you have been doing well.
Happy Women's Day!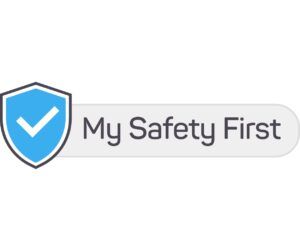 All GIFs sourced from Giphy.