BookMyShow has now entered the OTT space with our very special Transactional Video-On-Demand platform called 'BookMyShow Stream'. If you haven't checked it out yet, BookMyShow Stream has a handpicked, specially curated library of some of the best, most celebrated and award-winning films and content from around the world. You can rent or buy these films and watch them online. Apart from the vast library of films across several Indian and international languages, BookMyShow Stream will also feature multiple marquee premieres every Friday. Here are some of our editor's top picks on BookMyShow Stream:
Loveless
A couple going through a divorce must team up to find their son who has disappeared during one of their bitter arguments.
I, Daniel Blake
After having suffered a heart-attack, a 59-year-old carpenter must fight the bureaucratic forces of the system in order to receive Employment and Support Allowance.
Rear Window
L.B. Jeffries is an injured photojournalist with nothing to do but look out on his unsuspecting neighbors. It's all harmless fun till one night he witnesses a man murder his wife.
Kumbalangi Nights
Saji, Boney, Franky and Bobby are brothers who share a love-hate relationship. However, circumstances force them to put their differences aside and support each other instead.
Capharnaum
While serving a five-year sentence for a violent crime, a 12-year-old boy sues his parents for neglect.
A Fantastic Woman
Marina, a transgender woman, is bowled over by the death of her boyfriend. Mourning her loss, she finds herself under intense scrutiny with no regard for her privacy.
Les Miserables
A cop from the provinces moves to Paris to join the Anti-Crime Brigade of Montfermeil, where he discovers an underworld with rising tensions between its different groups.
Volver
Raimunda, who is married to an unemployed laborer and has a teenage daughter, and her sister Sole, a hairdresser, are visited by their deceased mother in working-class Madrid.
Mandi – The Market Place
Rukmini Bai has been running a brothel for years and business is thriving. But when one of the girls has an illicit affair, the whole establishment is threatened.
Ankhon Dekhi
Owing to the villagers' opinions, Bauji doesn't let his daughter marry the man she loves. But meeting him changes Bauji's opinion and outlook on life, leading to more problems.
For more movies, click on the image below.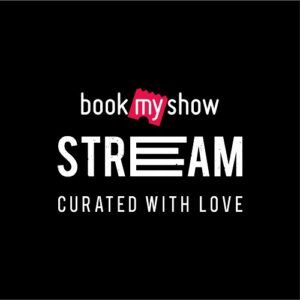 Follow BookMyShow Stream on Facebook, Twitter and Instagram.