BookMyShow has now entered the OTT space with our very special Transactional Video-On-Demand platform called 'BookMyShow Stream'. If you haven't checked it out yet, BookMyShow Stream has a handpicked, specially curated library of some of the best, most celebrated and award-winning films and content from around the world. You can rent or buy these films and watch them online. Apart from the vast library of films across several Indian and international languages, BookMyShow Stream will also feature multiple marquee premieres every Friday. Here are some of top Malayalam films on BookMyShow Stream:
Minnaram
Bobby lives a carefree life and is engaged to be married when a woman named Neena turns up at his door with a toddler, who she claims is his child.
Porinju Mariyam Jose
During a church festival in Thrissur, a tumultuous relationship between three friends comes to a head when a butcher and the son of a local gangster fight over a woman.
Kumbalangi Nights
Saji, Boney, Franky and Bobby are brothers who share a love-hate relationship. However, circumstances force them to put their differences aside and support each other instead.
Kilukkam
Joji is a tourist guide in Ooty who comes across the mentally challenged Nandini. When he and his friend find out there is a bounty on her head, they take advantage of it.
Kamaladalam
Nandagopan is a dance teacher whose life turns upside down when his wife commits suicide and the grief turns him into an alcoholic.
Kireedam
Sethu wants to be a policeman like his father but things change when he gets involved in a brawl. The consequences lead his father to worry Sethu is going down the wrong path.
Bharatham
Raman and Gopi are brothers who are both extremely talented singers. When Raman squanders his life with alcoholism, Gopi takes up his role on stage instead.
Ponthanmada
In the 1940s, a lower caste worker Ponthan Mada and his landlord Seema Thampuran who has been deported from England, form a relationship that defies society`s barriers.
Nadodikkattu
When Dasan and Vijayan lose their jobs they make plans to go to Dubai and start a new life. But they end up getting deceived and find themselves in Tamil Nadu instead.
His Highness Abdulla
Abdullah, a qawwali singer, is hired by a royal family to assassinate the family head. He infiltrates the palace as a Brahmin classical singer but will he succeed?
For more movies, click on the image below.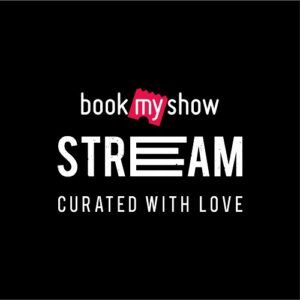 Follow BookMyShow Stream on Facebook, Twitter and Instagram.