BookMyShow has now entered the OTT space with our very special Transactional Video-On-Demand platform called 'BookMyShow Stream'. If you haven't checked it out yet, BookMyShow Stream has a handpicked, specially curated library of some of the best, most celebrated and award-winning films and content from around the world. You can rent or buy these films and watch them online. Apart from the vast library of films across several Indian and international languages, BookMyShow Stream will also feature multiple marquee premieres every Friday. Here are some of top Telugu films on BookMyShow Stream:
Bhai – Vyakti Ki Valli – Poorvardha
The film depicts the multifaceted life of Marathi writer Purushottam Lakshman Deshpande, known as "Pu. La", and his unparalleled talent and ability to connect with the common man.
Bhai – Vyakti Ki Valli – Uttarardha
The second part of Bhai – Vyakti Kee Valli covers Pu. La. Deshpande's life as an artist, person, husband, and friend, giving you a glimpse into the life of a magnificent man.
Aapla Manus
Rahul and Bhakti live with Rahul's father Aaba. When the old man falls from his balcony one night, the investigating officer realizes that all wasn`t well in the family.
KaaGaR
In a small Maharashtrian town, a woman's rise in the political hierarchy creates ripples across the socio-political spectrum.
Cycle
The movie follows Keshav, an astrologer who values his cycle more than anything else, and goes on a life changing journey when it gets stolen.
For more movies, click on the image below.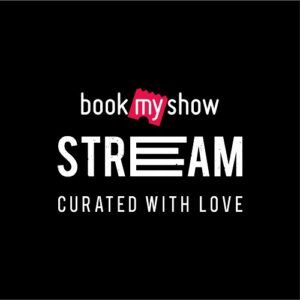 Follow BookMyShow Stream on Facebook, Twitter and Instagram.