BookMyShow has now entered the OTT space with our very special Transactional Video-On-Demand platform called 'BookMyShow Stream'. If you haven't checked it out yet, BookMyShow Stream has a handpicked, specially curated library of some of the best, most celebrated and award-winning films and content from around the world. You can rent or buy these films and watch them online. Apart from the vast library of films across several Indian and international languages, BookMyShow Stream will also feature multiple marquee premieres every Friday. Here are some of top Telugu films on BookMyShow Stream:
Asalu Em Jarigindhante
Vaasu and Saavi are happily in love but get into an accident days before their wedding. Vaasu loses his memory and must put the pieces back together to find the truth.
Dhira 
In the 14th century, Vidyaranyaswamy established his kingdom of Vijayanagara and hid the war loot. After 200 years, Tenali Raman sets out to retrieve the hidden treasure.
Happy Days 
Happy Days depicts college life through a group of eight youngsters studying engineering, who form an unbreakable friendship as they deal with love, betrayal and sacrifice.
Happy Journey 
Happy Journey tells the tale of Samurai, Happy, Abhay, Vivikta and Kritika who decide to carpool on a trip to Bangalore, leading to a journey full of unexpected situations.
Manmadhudu 2 
Under pressure to marry, a perennial bachelor hires a much younger woman to act as his fiancé, but her bond with his family throws his plan for a loop.
Mirchi 
Jai and Manasa fall in love, but Manasa is unaware that Jai comes with a dark past and a connection to a family that is rival to hers.
Oka Chinna Viramam
Deepak, a businessman, puts his pregnant wife in danger when he gets involved in a questionable enterprise. He teams up with Balu and Maya to save her but will they succeed?
For more movies, click on the image below.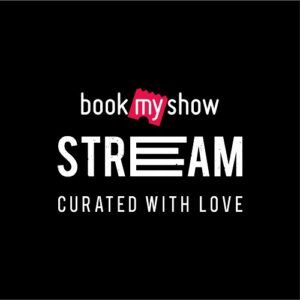 Follow BookMyShow Stream on Facebook, Twitter and Instagram.