BookMyShow has now entered the OTT space with our very special Transactional Video-On-Demand platform called 'BookMyShow Stream'. If you haven't checked it out yet, BookMyShow Stream has a handpicked, specially curated library of some of the best, most celebrated and award-winning films and content from around the world. You can rent or buy these films and watch them online. Apart from the vast library of films across several Indian and international languages, BookMyShow Stream will also feature multiple marquee premieres every Friday. Here are some of top Tamil films on BookMyShow Stream:
Thalaivaa
Vishwa runs a business in Sydney and doesn't know his father is a gangster in Mumbai. When his father is killed by a rival, Vishwa steps into his shoes with revenge on his mind.
Aval
A neurosurgeon and his wife move into a new neighborhood and soon realize that the house next door, inhabiting a little girl and her mother, is haunted.
Kuttram Kadithal
Merlin is a school teacher whose life gets turned around when she slaps a mischievous student named Cheziyan who ends up collapsing and falling into a coma.
Kaththi
A big company tries to take over a village's fertile agricultural land for its own projects. Jeevanantham, a Hydrology Grad, vows to fight them and reclaim what's their own.
V1 Murder Case
An intelligent forensic officer starts investigating a murder, but he faces a slew of challenges as he suffers from nyctophobia, a fear of darkness. Will he solve the case?
Bakrid
A baby camel enters Ratnam's life and his family forms a close bond with it. When it falls sick, Ratnam goes on a long, heartfelt journey to the desert to return the camel home.
Nedunalvaadai
Elango shares a special bond with his grandfather. When he falls in love, his grandfather warns him to focus on his family instead. Torn between love and duty, what will Elango do?
For more movies, click on the image below.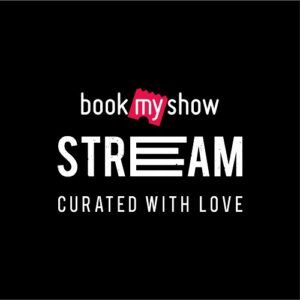 Follow BookMyShow Stream on Facebook, Twitter and Instagram.