BookMyShow has now entered the OTT space with our very special Transactional Video-On-Demand platform called 'BookMyShow Stream'. If you haven't checked it out yet, BookMyShow Stream has a handpicked, specially curated library of some of the best, most celebrated and award-winning films and content from around the world. You can rent or buy these films and watch them online. Apart from the vast library of films across several Indian and international languages, BookMyShow Stream will also feature multiple marquee premieres every Friday. Here are some of the most streamed movies on BookMyShow Stream:
Zack Snyder's Justice League 
Determined to ensure Superman's ultimate sacrifice was not in vain, Bruce Wayne aligns forces with Diana Prince to recruit a team of metahumans to protect the world.
Tenet
Fighting for the survival of the world, the protagonist journeys through a twilight world of international espionage on a mission that will unfold in something beyond real-time.
Wonder Woman 1984
Set in the 1980s, Wonder Woman's next big screen adventure finds her facing two all-new foes, Max Lord and The Cheetah, and the unexpected return of a face from her past.
Monster Hunter 
When Lt. Artemis and her loyal soldiers are transported to a new world, they engage in a desperate battle for survival against enormous enemies with incredible powers.
Fast & Furious: Hobbs & Shaw
When a cyber-genetically enhanced terrorist comes close to weaponizing a deadly virus, arch-rivals Luke Hobbs and Deckard Shaw are forced to team up against the imminent threat.
Coma
A dubbed version of the Russian sci-fi film, it follows an architect who wakes up in an odd world. He must figure out its laws as he looks for the exit to the real world.
Tom & Jerry
When Jerry moves into New York's finest hotel, the event manager Kayla teams up with Tom to evict the mouse, resulting in one of the most elaborate cat-and-mouse games ever.
The Little Things
Deputy Sheriff Deacon is sent to LA where he is embroiled in the search for a killer with Detective Baxter, who is unaware that the case is dredging up secrets of Deacon's past.
Alone
A recently widowed traveler is kidnapped by a cold blooded killer, only to escape into the wilderness where she is forced to battle the elements as her pursuer closes in on her.
The Invisible Man
Cecilia runs away from her abusive boyfriend Adrian and soon hears of his death. But when strange things begin to happen she is convinced that Adrian has merely become invisible.
For more movies, click on the image below.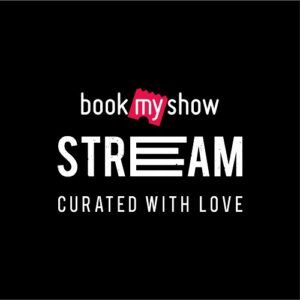 Follow BookMyShow Stream on Facebook, Twitter and Instagram.