BookMyShow has now entered the OTT space with our very special Transactional Video-On-Demand platform called 'BookMyShow Stream'. If you haven't checked it out yet, BookMyShow Stream has a handpicked, specially curated library of some of the best, most celebrated and award-winning films and content from around the world. You can rent or buy these films and watch them online. Apart from the vast library of films across several Indian and international languages, BookMyShow Stream will also feature multiple marquee premieres every Friday. Here are 12 women-centric films from all over the world, which you can now watch on Women's Day on BookMyShow Stream:
The Girl With a Bracelet
Sixteen year old Lise is accused of murdering her best friend. Her parents stand by her, but once in court, her secret life begins to unfold. Do we really know the ones we love?
Stepmom
Stepmom is the story about the friendship between two women. Susan, the divorced mother of two children is affected by a fatal disease whereas Julia is the girlfriend of Susan's ex-husband. This difference does not affect Julia from being the stepmom of the two children and her promise of making a better place for their children to live in.
The Villainess
Sook-hee, a trained assassin, is asked for ten years of service to the government in return for freedom. But her past catches up with her and she takes matters into her own hands.
Ride Like a Girl
Based on a true story, Ride Like A Girl revolves around Michelle Payne who is told she cannot be a world class jockey but fights for every opportunity to ride hard and race fast.
Shirley
A renowned writer of horror is looking for inspiration when a newlywed couple come to stay with her and her husband. Things change when she uses them as fodder for her story.
A League of Their Own
Jimmy, a washed-up ballplayer, is hired to coach in the All-American Girls Baseball League of 1943 and is drawn back into the game by the heart and heroics of his all-girl team.
Mary Queen of Scots
Upon the death of her husband, the King of France, 18-year-old Mary returns to Scotland to reclaim her rightful place on the English throne, threatening the reign of Elizabeth I.
The Shallows
While surfing on a secluded beach, Nancy ends up on the feeding ground of a great white shark. Though only 200 yards from the shore, survival becomes the ultimate test of wills.
Oceans 8
Debbie Ocean recruits a crew of specialists for the biggest heist of her life involving 150 million dollars in diamonds around the neck of world-famous actress Daphne Kluger.
Erin Brockovich
Based on a true story, the movie follows Erin Brokovich, a single mother who becomes a legal assistant and fights a Californian company that was polluting the city's water supply.
Pride and Prejudice
This critically-acclaimed adaptation of the classic Jane Austen novel revolves around five sisters in a British family ruled by a mother who determined to marry her daughters into money.
RBG
US Supreme Court Justice Ruth Bader Ginsburg left behind a breathtaking legal legacy. However, this warrior's unique journey to the highest court is largely unknown – until now.
For more movies, click on the image below.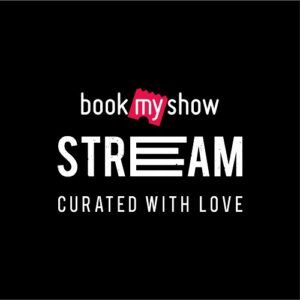 Follow BookMyShow Stream on Facebook, Twitter and Instagram.