Having almost not seen the light of day when it was made in 2017, due to the Weinstein controversy, The Current War was given a second chance and director Alfozo Gomez-Rejon took that opportunity to heavily re-edit the film and bring us The Current War: Director's Cut. Based on true events that take us back to the 18th century, we meet Thomas Alva Edison (Benedict Cumberbatch) and George Westinghouse (Michael Shannon) who are in a power struggle to light up the world. Both these titans want to create a legacy they know will change the world as we know it forever. The battle between Edison and Westinghouse goes right down to the wire and one decision changes the fate of one man forever.
A rivalry that's full of sparks
This historical drama successfully takes you into a world that is lit by candles and lamps. Benedict Cumberbatch does a fine job of playing a ruthless celebrity inventor who cares about his reputation to the point where his genius inventions take priority over his family. Tom Holland who plays the role of Edison's secretary Samuel Insull shares a unique and sweet relationship with him. It's clear that if anyone can give some advice to Edison that he may listen to, it's Samuel. Michael Shannon shines in his role and through various parts of the film, you can connect with him on an emotional level. His good-natured personality that doesn't want a bitter rivalry with Edison but a partnership, is a moment in the film that certainly makes you applaud his attitude.
Positives & Negatives
The pace of the film is a tad slow and could have been a lot more engaging than it is. The story doesn't quite draw you in emotionally and can get a little confusing as it gets too technical. However, despite the pace, you can't help but be in awe that our world as we know it was forever changed by this invention, and looking at this film from that lens helps us stay curious and fascinated until the end.

WATCH OR NOT:
Electricity changed the world and what better way to get a history lesson than through a film with a power-packed cast? You will be transported to the 18th century and learn more about two genius inventors who left the world a better place. You can now watch this film on BookMyShow Stream.
For more movies, click on the image below.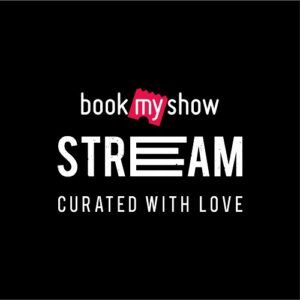 Follow BookMyShow Stream on Facebook, Twitter and Instagram.