Sundeep Kishan's 25th movie is a partial remake of the Tamil superhit movie titled Natpe Thunai. Directed by Dennis Jeevan Kanukolanu, A1 Express features Lavanya Tripati, Murali Sharma, Rao Ramesh, Posani Krishna Murali, Priyadarshi Pulikonda, Abhijeeth Poondla, Raghu Babu, Sriranjani, Satya, Uppada Parvateesam, Mahesh Vitta, Khayyum, and Bhupal Raju among the rest of the cast. Sundeep Kishan has bankrolled this movie along with TG Vishwa Prasad and Abhishek Agarwal. The music and background score is composed by Hiphop Thamizha and the cinematography is handled by Kavin Raj. Let us see if Sundeep Kishan has made a wise choice in remaking a movie that he believed will work for Telugu audiences.
A1 Express has everything in it
It is love at first sight for Sanju (Sundeep Kishan) towards Lavanya (Lavanya Tripati), a hockey player associated with a sports club in Yanam. Rao Ramesh (Rao Ramesh) is a sports minister who eyes on the club's properties and wanted to sell it off to corporates. The hockey players and their coach (Murali Sharma) are so much connected with the ground and have high emotions attached to it. In an unexpected turn of events, Sanju becomes a savior for them. Who is Sanju and how does he achieve his target of saving the ground forms the rest?
Sundeep Kishan's career-best performance
While we've seen Sundeep Kishan portraying varied roles in his decade-long career, A1 Express stands tall among the rest. His character demanded playing all round emotions and he did it with ease. He is astounding as the hockey player and nailed it in every scene. He was super impressive in the interval bit and climax episodes. Lavanya Tripathi is cute and lovable in the role of a hockey player. Her chemistry with Sundeep is absolutely enthralling. Rao Ramesh is the pick of the lot among the rest of the cast and delivered a fantastic performance as lead antagonist. Murali Sharma was apt in his role of a patriotic coach. Dayanand Reddy and Posani Krishna Murali were good. Priyadarshi gave his best, especially in the emotional scenes. The rest of the cast was adequate.
The technical crew executed their crafts with finesse
Several changes were made to the original script and everything worked well in the Telugu version. Director Deenis Jeevan Kanukolanu was able to deliver a final product that has everything in it – emotions, comedy, patriotism, sports drama, entertainment, and so on. Hip Hop Thamizha's music and background score is at its peak. The background score that comes towards the interval and climax is astounding. Camera work by Kavin Raj is appealing and has captured Yanam beautifully. Editing and art direction is good. Production values are fantastic given the fact that it is made on a stipulated budget.
WATCH OR NOT
A1 Express is a solid entertainer that has all emotions in it. Everything worked so well for the movie that you will not feel bored at any point of time. You may enjoy it with friends and families.
Director: Dennis Jeevan Kanukolanu
Writer: Dennis Jeevan Kanukolanu
Cast: Sundeep Kishan, Lavanya Tripathi, Murali Sharma, Rao Ramesh, Posani Krishna Murali
Music: Hiphop Thamizha
Background score: Hiphop Thamizha
Cinematography: Kavin Raj
Language: Telugu
Playing in cinemas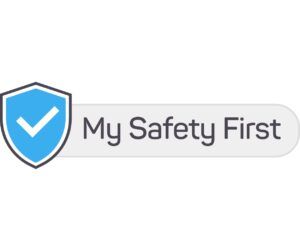 44444444h