BookMyShow has now entered the OTT space with our very special Transactional Video-On-Demand platform called 'BookMyShow Stream'. If you haven't checked it out yet, BookMyShow Stream has a handpicked, specially curated library of some of the best, most celebrated and award-winning films and content from around the world. You can rent or buy these films and watch them online. Apart from the vast library of films across several Indian and international languages, BookMyShow Stream will also feature multiple marquee premieres every Friday. Here are some internationally acclaimed films that were well received at film festivals all over the world, which you can now watch on BookMyShow Stream:
I, Daniel Blake 
After having suffered a heart-attack, a 59-year-old carpenter must fight the bureaucratic forces of the system in order to receive employment and support allowance.
A Fantastic Woman
Marina, a transgender woman, is bowled over by the death of her boyfriend. Mourning her loss, she finds herself under intense scrutiny with no regard for her privacy.
The Battleship Island 
Set on the Hashima Island in WWII, where Koreans were conscripted by the colonial Japanese to work in coal mines, the movie follows three men who stage a daring attempt to escape.
Shoplifters
On the margins of Tokyo, a dysfunctional band of outsiders is united by fierce loyalty and a penchant for petty theft, but soon things go wrong and their secret is exposed.
Loveless
A couple going through a divorce must team up to find their son who has disappeared during one of their bitter arguments.
Portrait of a Lady on Fire 
Marianne is hired to make a wedding portrait for Heloise without her knowing. As she observes her day by day, the two become closer as they share Heloise's last days of freedom.
Colette 
Colette creates magic with her pen but is forced to write under her husband's name. On her novel's success, she struggles to break the literal confines of her husband and society.
Manchester by the Sea 
When his brother dies, Lee Chandler becomes the sole guardian of his nephew, Patrick. Bonded by the man who held them together, the two struggle to adjust to a world without him.
Motherless Brooklyn 
Set in 1950s New York, a lonely afflicted private detective ventures to solve the murder of his mentor and unravels secrets that hold the fate of the whole city in the balance.
Joker
Joker is an original, standalone story that explores Arthur Fleck, a man disregarded by society, and is not only a gritty character study but also a broader cautionary tale.
For more movies, click on the image below.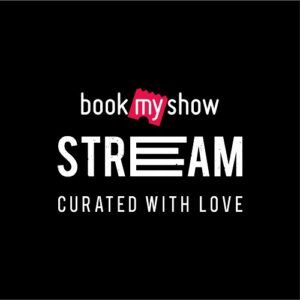 Follow BookMyShow Stream on Facebook, Twitter and Instagram.