The rise of OTT entertainment in India has provided talented and underrated artists a platform to showcase their mettle. Every streaming platform today is aggressively creating original content, which has resulted in character actors frequently being cast in fascinating roles. One such actor is Amit Sial.
Born and raised in Kanpur, Sial's acting aspirations took root as the age of eight, when he saw Amitabh Bachchan on the screen for the first time. He had a stint with Barry John's Theatre Action Group (TAG) in Delhi in the early '90s, before going off to Melbourne to study international business under family pressure. After a few years of corporate life, he finally quit and moved to Mumbai in a bid to pursue his passion of acting full time.
Sial's screen debut was the 2006 English-language film Hope and a Little Sugar. Since then his stock has risen with impressive performances in LSD: Love, Sex Aur Dhokha (2010), Titli (2014) and Raid (2018) among other films. It is, however, the world of web series where he really seems to have found his groove, where he has essayed some remarkable dark characters. Here are five series in which we enjoyed watching him.
'Inside Edge'
Amazon's first Indian original series, Inside Edge revolves around the murky truths beneath the glitz and glamour of a fictional T20 cricket league. Amit Sial's character Devender Mishra is one of the primary antagonists, a senior cricketer who indulges in spot fixing. The subplot involving Mishra and his teammate Prashant Kanaujia (Siddhant Chaturvedi) is a discourse on the casteism prevalent in Indian society. Read our review of season two here.
Streaming on: Amazon Prime Video
'Mirzapur'
Mirzapur packs a cast studded with exceptional actors and Amit Sial is one of them. He plays IPS Ram Sharan Maurya. Sent to Mirzapur to clean up the lawless town, Maurya locks horns with Kaleen Bhaiya in a bid to bring down his empire of crime. Though it cannot be categorised as a negative role, Maurya does display shades of grey in the second season in which he has a meatier role. Read our review of season two here.
Streaming on: Amazon Prime Video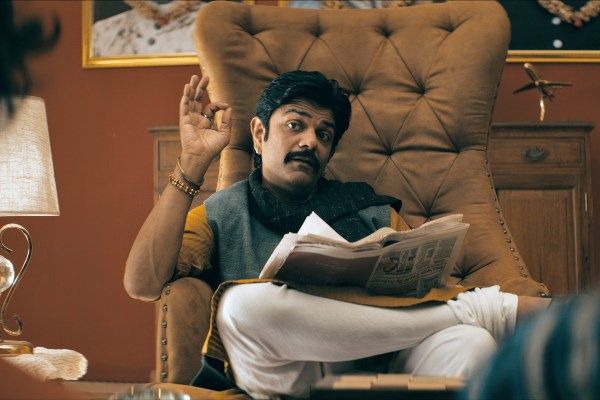 'Rangbaaz Phirse'
The Zee5 original is a gangster drama inspired by the life of Anandpal Singh, once the most wanted criminal in Rajasthan. Sial essays the role of Balram Rathi, one of Singh's earliest associates in the world of crime who goes on to become his trusted lieutenant.
Streaming on: Zee5
'Jamtara – Sabka Number Ayega'
Directed by Soumendra Padhi, this series by Netflix brings to the fore the obscure district of Jamtara in Jharkhand, the epicentre of phishing scams in the country. Sial plays Brajesh Bhan, a frightening local politician who controls the phishing operations in the area. Read our review here.
Streaming on: Netflix
Watch Amit Sial and the other cast members of 'Jamtara' in conversation with BookMyShow
'A Simple Murder'
Contrary to the other shows on this list, A Simple Murder isn't an intense crime drama but a dark, edgy comedy of errors. The recently released series presents Amit Sial in a quirky yet endearing avatar of a dreaded contract killer named Santosh. Santosh has just performed the last killing of his career and is about to retire before things go awry for him. Read our review here.
Streaming on: SonyLIV