If Bengali content is what you're looking for, it doesn't get better than Hoichoi. Here's a list of Bengali web-series to put on your watch list.
'Byomkesh'
One can never have too much of the Bengali detective Byomkesh Bakshi. Byomkesh keeps you on the edge as you follow the crime scene adventures of the detective and his friend Ajit.
Director: Sayantan Ghosal
Cast: Anirban Bhattacharya, Subrat Dutta, Ridhima Ghosh
Seasons: 5
'Love & Affairs'
Roshini and Abhijit are happily married for five years, but things take an ugly turn when Roshini gifts Abhijit something expensive for his birthday. Assumptions are made, miscommunication leads to complications, and what follows is the story of love, betrayal and doubt.
Director: Abhishek Saha
Cast: Barkha Bisht, Debopriyo Mukherjee, Indraneil Sengupta
Seasons: 1

'Pabitra Puppies'
A group of friends sit down to play a game, which decides their fate. One by one, people drop dead.
Director: Debaloy Bhattacharya
Cast: Vikram Chatterjee, Sohini Sarkar, Saurav Das
Seasons: 1

'Dhanbad Blues'
A failed director is given an opportunity to direct a film in Dhanbad, Jharkhand. His life takes a turn when he gets involved in a crime.
Director: Sourav Chakraborty
Cast: Rajatabha Dutta, Solanki Roy, Dibyendu Bhattacharya
Seasons: 1

'Hello!'
Nandita is distraught after finding a series of romantic MMS exchanges between her husband and Nina. As the show progresses, you uncover the many layers to this alleged affair. The makers had announced that season three would premiere during pujo 2020. The season has now been postponed.
Directors: Anirban Mallick, Soumik Chattopadhyay
Cast: Raima Sen, Priyanka Sarkar, Joy Sengupta
Seasons: 2
'Case Jaundice'
In this series, two lawyers argue over matters related to the pandemic. Shot during lockdown, this series consists of snackable, ten-minute episodes.
Director: Subhankar Chattopadhyay
Cast: Anirban Chakrabarti, Parambrata Chattopadhyay, Ankush Hazra
Seasons: 1

'Shobdo Jobdo'
Sougata Sinha, a US-based fiction writer of several bestsellers, returns to Kolkata after a long absence. As he starts his promotional activities for his book, he is haunted by the ghost of an ex-girlfriend who had committed suicide many years ago. She claims that he killed his best friend, but Sougata has no memory because he has recently been diagnosed with Alzheimer's.
Director: Sourav Chakraborty
Cast: Rajat Kapoor, Payel Sarkar, Mumtaz Sorcar
Seasons: 1

'Tansener Tanpura'
Tansen's tanpura has been passed down the generations of one family. However, the family doesn't know where it is. Shruti, who belongs to this clan, and her boyfriend Alap search for the instrument, which will reveal itself only after various musical riddles are solved and only to a person who is not hungry for fame.
Director: Soumik Chattopadhay
Cast: Vikram Chatterjee, Rupsa Chatterjee, Jayati Bhatia, Rajat Ganguly, Sujan Mukherjee, Bhaskor Bandopadhyay, Subhashish Mukherjee
Seasons: 2
'Eken Babu'
He may look like an ordinary Bengali man with his impeccable moustache and kurta pajama but don't let his appearance fool you from the fact that Eken Babu is Bengal's super sleuth. Whether in Bengal or Bangladesh, there is no mystery this detective can't solve.
Directors: Joydeep Mukherjee, Surajit Chatterjee, Anupam Hari, Anirban Mallik, Abhijit Chowdhury
Cast: Anirban Chakrabarti, Anuradha Mukherjee, Kaushik Chatterjee, Kaushiki Guha, Debopriyo Mukherjee
Seasons: 4
'Damayanti'
Damayanti Gupta (Tuhina Das) (pictured above) is a woman of many talents. She may professionally be a history professor but her true passion lies in solving mysteries and computer hacking. When she moves to a guest house at Santiniketan for a holiday with her husband Samaresh (Indrashish Roy), she stumbles upon unusual happenings at her host's family. Naturally, she launches her own investigation and is aided by Samaresh's cop friend, Siben Sen (Soumya Banerjee)
Directors: Aritra Sen, Rohan Ghose
Cast: Tuhina Das, Indrashish Roy, Soumya Banerjee, Chandreyee Ghosh, Amrita Chattopadhyay, Soumya Banerjee
Seasons: 1
'Bonyo Premer Golpo'
This psychological crime thriller revolves around sociology researcher Mrinalini (Tanushree Chakraborty) whose thesis is based on the psychology of criminals who commit crimes of passion. To aid her research, her friend Subroto, a cop, introduces her to three murderers serving time in prison. As her research continues, the three manage to escape from prison plunging the life of Mrinalini and that of her loved ones in danger.
Director: Sani Ghose Ray
Cast: Tanushree Chakraborty, Saheb Bhatacherjee, Soumendrya Bhattacharya, Ena Shah, Prosun Saha, Arjun Chakraborty
Seasons: 2
'The Stoneman Murders'
This thriller is inspired by the true events of 1989 that rocked Kolkata in which a serial killer bludgeoned 13 homeless people to death as they slept on the streets. Dubbed 'The Stoneman' by the press for his modus operandi of killing people by crushing them with a heavy stone, the killer was never caught. The show follows Sneha (Swastika Mukherjee), a journalist who chances upon the killer's diary which ignites her curiosity about the unsolved case.
Directors: Ejaz Saiyed, Rafik
Cast: Rajatava Dutta, Swastika Mukherjee, Rupankar Bagchi, Arijit Dutta
Seasons: 1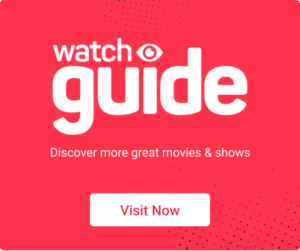 Follow Watch Guide for the latest entertainment news.