Amazon Prime Video's Breathe: Into The Shadows centers around reputed psychiatrist Dr. Avinash Sabharwal (Abhishek Bachchan) and his wife Abha (Nithya Menen), whose perfect life is disrupted when their little daughter Siya (Ivana Kaur) is kidnapped. In exchange for Siya's return, the kidnapper demands that Avinash commit a slew of murders. The story follows Avinash and Abha as they orchestrate a string of cold-blooded killings and attempt to hide their tracks from the police investigation headed by inspector Kabir Sawant (Amit Sadh).
How far would you go for your child?
In case one hasn't figured it out yet, Breathe: Into The Shadows isn't a continuation of the R Madhavan-starrer Breathe, but is an entirely new series. The show does, however, play around the same theme as the former. Abhishek Bachchan's Avinash Sabharwal is a more suave but equally likeable version of Madhavan's Danny Mascarenhas. Both are decent, honest men who turn into murderers for the sake of their kids.
In terms of the story, the only constants between the two shows are the characters of Kabir Sawant and his jovial assistant Prakash Kamble (Hrishikesh Joshi). The problematic Sawant once again suffers the trauma of a past event. He is reeling with guilt over a botched up operation that put a young girl in a wheelchair for life. To start afresh, Kabir takes a transfer from Mumbai to Delhi, and Prakash tags along.
Meanwhile in Delhi, Siya is kidnapped from a birthday party. A frantic search yields nothing. It is soon discovered that a 20-year-old medical student was also kidnapped around the same time. Perhaps the two cases are connected. Both Siya and the medical student are nowhere to be found.
Nine months pass. Avinash starts to believe that Siya may be dead, when the kidnapper finally makes contact. The eerie antagonist sports a hood and a mask and speaks in a digitised voice. He wants no ransom. Instead, he wants Avinash to carry out a bunch of murders.
High on emotion, low on detail
Breathe: Into The Shadows presents a promising premise. A mysterious kidnapper with an unusual ideology holding Avinash as a pawn to do his bidding, while Kabir chases trails to nab a new serial killer in town. It is soon discovered that everything that's happening has a connection to Avinash's past.
The show's big reveal (which is likely to take you aback) comes within the first half. The focus now falls on putting pieces of the puzzle together. A lot of weight is given to Avinash's backstory, which takes us to the picturesque little town of Nainital where he spent his growing years. Avinash has had a deeply troubled childhood.
Breathe: Into The Shadows packs plenty of emotion, leaving the viewer in a dilemma. One sympathises with Avinash and Abha. Murder leaves them scarred, but they must do what they need to for their daughter. However, seeing their perfectly innocent victims meet merciless, gruesome ends makes one wonder if this is really worth it. Abhishek Bachchan delivers one of the best performances of his career as he effortlessly transitions from nice guy to heartbroken parent to menacing criminal. Nithya Menen has her moments as Avinash's accomplice. It is, however, Amit Sadh who is the most inspired of the lot. His Kabir Sawant isn't as self-destructive as he was in Breathe. He has calmed down a fair bit and seems to have given up the bottle, but still struggles to deal with his inner demons. The series, though, is meant to revolve around Bachchan, which means Sadh gets sidelined. He deserved more screen time. A special mention must go to Hrishikesh Joshi who provides comic relief in an otherwise intense show as Prakash Kamble.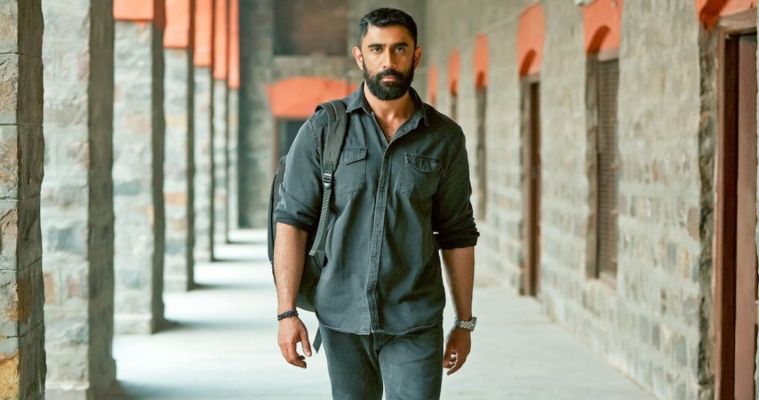 It is in the nitty-gritties of the murders and the investigation that the show falters. There are a few glaring loose ends. On one occasion, Avinash visits one of the victim's homes in broad daylight, but nobody in the vicinity seems to have seen him. On another occasion, he sneaks into another victim's apartment in a building without as much as a security guard coming in his path. Avinash has also involved himself in the police investigation in a bid to mislead the cops. But there is no real effort on his part to mislead them. All he does is tamper evidence one time. In fact, for inexplicable reasons, he even nudges Kabir and team in the right direction a few times.
Is there such a thing as too much crime?
It's obvious that crime sells on OTT. On the day as Breathe: Into The Shadows was released, two other crime series hit our screens. However, avid crime watchers would have noticed an inadvertent repetition of themes. A parent turning into a criminal to protect his child is a trope visited by SonyLIV's Your Honor that released last month. The kidnapper in the series is driven by ideas derived from Indian mythology, something that was explored in Voot's Asur earlier this year. While Breathe: Into The Shadows is an engaging show, watching it comes with an undeniable sense of 'been there, seen that'.
WATCH OR NOT
Breathe: Into The Shadows packs a compelling narrative and terrific performances, but lacks the sharpness to make it a truly great crime thriller.
Director: Mayank Sharma
Writers: Mayank Sharma, Bhavani Iyer, Arshad Sayed, Vikram Tuli
Cast: Abhishek Bachchan, Amit Sadh, Nithya Menon, Hrishikesh Joshi, Plabita Borthakur
Streaming on: Amazon Prime Video