Last week, BookMyShow entered the OTT space with our very special Transactional Video-On-Demand platform called 'BookMyShow Stream'. If you haven't checked it out yet, BookMyShow Stream has a handpicked, specially curated library of some of the best, most celebrated and award-winning films and content from around the world. Users can rent or buy these films and watch them online. Apart from the vast library of films across several Indian and international languages, BookMyShow Stream will also feature multiple marquee premieres every Friday.
What's on BookMyShow Stream:
This exclusive platform is home to Christopher Nolan's Tenet, the Gal Gadot starrer Wonder Woman 1984 and horror fantasy film The Craft: Legacy. If you skipped these movies in theatres, you can simply buy them on Stream and watch them from the comfort of your homes. Besides these blockbusters, you can also rediscover some gems of Indian cinema like Amar Akbar Anthony, Chalti Ka Naam Gaadi, Ponthanmada, Kamaladalam, Adalat O Ekti Meye, and more. The platform also hosts award-winning Hollywood movies like Angels & Demons, The Da Vinci Code, Captain Phillips, and world-class films from foreign cinema such as A Fantastic Woman, Capharnaum, and The Battleship Island.
Check out the full list of films available on BookMyShow Stream here.
How to watch movies on BookMyShow Stream:
You can easily gain access to the movies on BookMyShow Stream using your BookMyShow account. Just follow these simple steps:
Once you log in, click on 'Stream' in your Menu Bar, or simply click here.
You can scroll through the list of movies curated for you or pick your movies by language, collections, or genre.
Click on the movie you wish to stream.
Each film will give you the options to either "buy" or "rent". If you buy the film, you can watch it anytime after your purchase. If you rent it, the movie will only be available to you for 30 days after purchase.
Choose your desired resolution options. If you choose "HD", make sure you are using devices compatible with the format.
You will next be taken to the Payment page, where you can complete your payment just like any other transaction on BookMyShow. Do take a look at the available offers in order to get a discount on your purchase.
Once purchased, the film will be available on your Stream Library, which can be accessed via your profile or through the main page of Stream. Films that are bought are also available to download for offline viewing. Films that are rented must be viewed within two days of starting playback, or they will disappear later and you will have to make the purchase again. Keep streaming movies, and come back for more!
What's coming next to BookMyShow Stream:
Tenet and Wonder Woman 1984 are just the beginning. With over 600 movie titles and 72,000+ hours of content, BookMyShow Stream will be one of the first Indian streaming platforms to host acquired content from independent film distributors like PictureWorks, Superfine Films, Impact Films, Kahwa Entertainment and VR films. Stream will also feature marquee Hollywood content through partnerships with leading global production giants including Sony Pictures, Warner Brothers and Universal Pictures amongst others. The platform will bring compelling films from the library of major Indian production houses such as Viacom18, Shemaroo and Rajshri Productions as also regional content providers like Divo and Sillymonks, amongst several others. Bringing the magic of world cinema to Indian audiences, the movie streaming platform will be the go-to destination for some of the best and most popular world cinema spanning countries such as Spain, France, Denmark, Sweden, Norway, Germany, Slovakia and Netherlands. The content available on BookMyShow Stream is amongst the most celebrated films across key international film festivals including award-winning showcases at the Cannes Film Festival, Venice Film Festival, Berlin International Film Festival and Sundance Film Festival, to name a few.
So what are you waiting for? Log in to BookMyShow and start streaming now!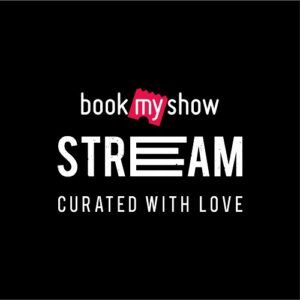 Follow BookMyShow Stream on Facebook, Twitter and Instagram.