Billed as India's first medical thriller, LSD – Love Scandal and Doctors is a murder mystery set in a prestigious hospital in New Delhi, with five medical interns at the center of it.
There's a killer in the hospital
LSD begins with five fresh-out-of-college doctors joining KMRC hospital as interns. There's Kartik (Ishaan Anuradha Khanna), the hospital dean Dr. Rana's (Rahul Dev) son and resident chief Dr. Chitra's (Neha Hinge) brother. Vikramjit (Siddharth Menon) is Kartik's best friend and oddly possessive about him. Then there's the overly competitive Sara (Tanya Sachdeva), the shy Kabir (Ayush Shrivastava) and the timid Rahima (Srishti Ganguli Rindani).
Six months later, a murder takes place on the hospital premises, and the doctors clearly have something to do with it. A lot has transpired in the last six months that seems to be connected to the murder. Enter Inspector Tavish (Punit J Pathak), the cool cop who must join the dots and solve the mystery.
What were the makers aiming for?
A few episodes into LSD, this is the question likely to pop into your head. There is a murder plot, but it seems to get shrouded by so many other things happening in the show. For instance, best pals Kartik and Vikramjit have a grand falling out, something which inexplicably assumes so much importance that it takes up some screen time in every single episode. Siddharth Menon doesn't talk, he shrieks and comes up with innovative cuss words all the time, something that gets annoying after a point, while Ishaan Khanna wears an unimpressed look throughout. So juvenile is their behaviour that it makes one wonder how they became doctors at all. If the makers were indeed attempting to make a dark and edgy thriller as the show's promos indicated, then sermons of bromance and friendships at every corner certainly wasn't the best way to go about it. Apart from this, our interns also clash over an intern of the month competition at the hospital, something that has strong Student of the Year vibes.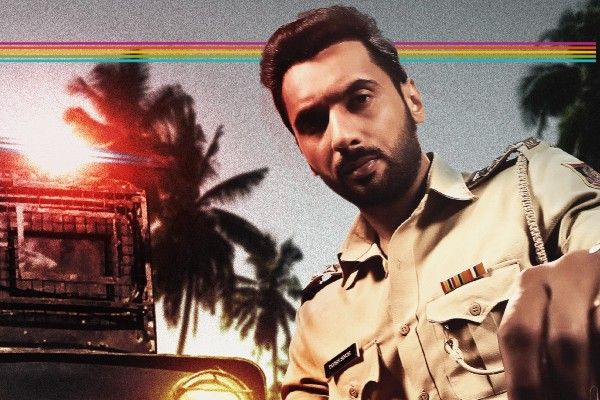 The wayward storytelling doesn't help matters. We keep moving back and forth along a six-month timeline. As the show progresses a lot of new subplots are revealed that aren't quite related to the plot at large. The result is a convoluted web of petty squabbles, twisted relationships and sex scenes springing out of nowhere. This goes on for not eight or ten, but 15 episodes. There's excessive use of voiceover (in Vikramjit's tedious lingo) to cover up holes in the plot. The show tries to impart social commentary on topics like domestic abuse and patriarchy, but at the same time we also have Vikramjit launching into sexist tirades blaming a woman for 'stealing' his buddy from him.
Among the few bright spots of LSD is the little light that is shed on the tough life of medical professionals and the tireless grind they go through to save lives. Tanya Sachdeva is easily the most inspired among the cast as the sharp young doctor who isn't above playing a few dirty tricks to get on top. Rahul Dev too has a piercing presence, but gets a raw deal as far as screen time is concerned.
WATCH OR NOT
LSD could've been a watchable thriller if only the makers had focused more on the murder plot. Instead we're served with a cocktail of unnecessary subplots and over-the-top performances that send us on a long, agonising trip. If you're a doctor, you'll probably be offended by our protagonists' glaring lack of maturity.
Directors: Preya Hirji, Sattwik Mohanty
Writer: Prakriti Mukherjee
Cast: Ishaan Anuradha Khanna, Siddharth Menon, Tanya Sachdeva, Srishti Ganguly Rindani, Ayush Shrivastava, Punit J Pathak, Neha Hinge, Ashmita Jaggi, Rahul Dev, Pulkit Makol
Streaming on: ALT Balaji and Zee5