BookMyShow has now entered the OTT space with our very special Transactional Video-On-Demand platform called 'BookMyShow Stream'. If you haven't checked it out yet, BookMyShow Stream has a handpicked, specially curated library of some of the best, most celebrated and award-winning films and content from around the world. You can rent or buy these films and watch them online. Apart from the vast library of films across several Indian and international languages, BookMyShow Stream will also feature multiple marquee premieres every Friday. Here are some of India's critically acclaimed classics that you may have only heard of but can now watch on BookMyShow Stream:
Amar Akbar Anthony
Three brothers, each raised in different religious households, reunite after years in a chance encounter. They set out to take revenge on those responsible for separating them.
Mandi – The Market Place
Rukmini Bai has been running a brothel for years and business is thriving. But when one of the girls has an illicit affair, the whole establishment is threatened.
Padosan
A simpleton Bhola falls in love with his fashionable neighbor Bindu and seeks help from his friend Vidyapati, who comes up with hilarious tricks to woo Bindu.
Pakeezah
A beautiful courtesan is unable to break away from the cycle of prostitution until a forest ranger falls in love with her. Unfortunately, his wealthy parents oppose the union.
Mera Gaon Mera Desh
After serving a jail sentence, Ajit redeems himself with honest work in a village. There he falls in love with a village belle Anju and decides to save her community from a dacoit.
Anand Ashram
Pratap disowns his son when he marries against his father's wishes. Months later, Pratap finds an abandoned baby and decides to raise it, unaware of the connection between them.
Shiva
Shiva, a new student, stands up against some local goons creating a nuisance in his college, despite knowing that they're backed by an influential and ruthless politician.
Minnaram
Bobby lives a carefree life and is engaged to be married when a woman named Neena turns up at his door with a toddler, who she claims is his child.
Sainyam 
Indian Air Force officers Eashwar and Zakir get involved in a project known as Red Alert and must keep it out of the hands of deadly terrorists.
Adalat O Ekti Meye
Urmila, a school teacher, gets raped by men from a rich and influential family. She faces discrimination from society but decides to fight the corrupt system and get justice.
For more movies, click on the image below.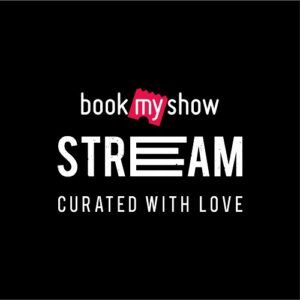 Follow BookMyShow Stream on Facebook, Twitter and Instagram.