The year 2020 has been a roller coaster ride for most of us. While COVID-19 is the worst possible thing humanity has faced this year, we still face bigger problems in the form of hate propaganda and fake news. Godmothered, directed by Sharon Maguire (Bridget Jones's Diary, Bridget Jones's Baby), tackles these issues with a fairytale that's suitable for kids but really meant for adults. It stars Jillian Bell as Eleanor, fairy godmother to Mackenzie (Isla Fisher). Eleanor is training to be a godmother, but finds that the world has moved on from these fantasies. The Motherland, where she lives, is close to shutting down, and to save herself and the other fairy godmothers, she wishes to take on an assignment. That's when she meets Mackenzie, who had written to the fairy godmothers many years ago, asking for her "happily ever after". Eleanor travels to Boston, USA to make Mackenzie's dreams come true but finds out that the woman she grew up to be does not believe in fairytales or a happy ending. Eleanor must now bring love and laughter back into her life but is met with many unexpected turns.
A sweet and modern fairytale
Godmothered's main agenda is to solve the world's problems with love and laughter and it's an honest attempt in that regard. It's a ridiculously funny fairytale that keeps up with current times, not diminishing into that vortex of "fantasy".  There is no "happily ever after", rather a "happily together", which is the need of the hour.
Jillian Bell is a treasure
There are many funny instances throughout the film that keep you engaged, especially with Eleanor's understanding of the modern world. It's almost hilarious to see her ditzy act of trying to fit in and spread love and laughter wherever she goes. Her relationship with Mackenzie, who is trying to put her life together, is almost hilarious and her feeble attempts at magic lead to some really funny situations.
WATCH OR NOT:
Godmothered is a fairytale for adults that can be enjoyed by kids as well. In the age of uncertainty and growing hatred, it tries its best to bring people together and get them to love one another. The film, though a tad too long, is a fun watch for the holiday season.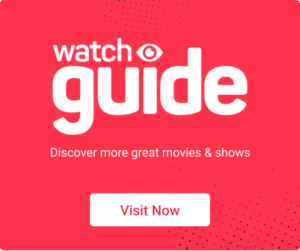 Follow BookMyShow Buzz on Facebook, Twitter and Instagram.