Adapted from Sucheta Dalal and Debashis Basu's book The Scam, SonyLIV's ten-part series Scam 1992 is a biographical drama on infamous stockbroker Harshad Mehta, the man credited with pulling off the largest financial scam in India's history.
The man knew no boundaries
Financial scams seems to be the flavour of the season on OTT platforms off late. Netflix recently dropped its documentary series Bad Boy Billionaires: India that charted the rise and fall of business tycoons Vijay Mallya, Nirav Modi and Subrata Roy. It is now SonyLIV's turn to come up with an elaborate retelling of a heist from the early '90s that shook the nation and transported the economy into a tumultuous period. Harshad Mehta was responsible for adding the word "scam" to India's dictionary.
Scam 1992 begins in Mumbai in the 1980s, when a young and bright Harshad (Pratik Gandhi) ventures into the stock market as a jobber, in a bid to change his family's fortunes. He soon rises up the ranks against all odds in a market unwelcoming to newcomers. It doesn't take too long for the Mehtas to move from a suburban chawl to a sprawling sea-facing mansion in the heart of the city. Harshad comes to be known as "the Big Bull" or "stock market ka Bachchan", a cult hero with admirers aplenty. His steep rise has caught the attention of many, including Sucheta Dalal (Shreya Dhanwanthary), a financial journalist with The Times of India. Her sixth sense tells her that there is more to Harshad's empire than what meets the eye.
Whether its Mallya, Modi, Roy or Harshad Mehta, there is a common denominator between the fall of all these men. Each of them grew rapidly and then didn't know when to stop. Essentially they were undone by their own ambitions. We see Harshad transform from a likeable, ambitious youth to an arrogant megalomaniac who will hold back at nothing. Among his favourite pastimes is to deride the frequent words of caution issued by his older (and often wiser) brother Ashwin (Hemant Kher) and right hand man Bhushan Bhatt (Chirag Vohra). A couple of delicious scenes give us a window into his psyche. The first is when he buys his most coveted possession, his Lexus, which was already promised by the car dealer to his rival. The second is when a bank honcho taunts him for not knowing how to play golf, the rich man's sport, prompting Harshad to set up a mini golf course at home.
"Yeh India hai. Yahan kuch nahi hota."
Scam 1992's strongest suit is that it manages to strike a perfect balance between acknowledging the man's genius and portraying him for what he was – a crook. While the first half of the series tells his rags-to-riches tale, the second half minces no words while painting him as a villain whose actions ruined the lives of many. In fact it's really Sucheta who is the protagonist in the second half. She and her partner Debashis Basu hunt down trails of Harshad's activities and unearth his dubious dealings. There is a subplot about Harshad's close friend Rahil, a man of ordinary means, that shows us the far-reaching effects that Harshad's doing had on the common man.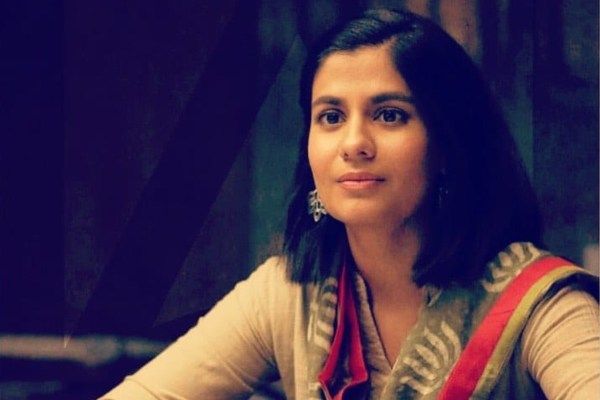 Yet, the series begs one question – was Harshad the only evil? A scam of this magnitude could certainly not have been pulled off without the help of some powerful friends. Besides, the cartel of men who endeavoured to bring his downfall were no saints themselves. Whether it's the stock market bear Manu Mundra (Satish Kaushik) or Citibank's head of money market operations Thiagarajan (Nikhil Dwivedi), each of them did the same things as Harshad to mint money in the market, that is exploit the loopholes in the system. Their only bone of contention with Harshad was that he had risen out of nowhere to pose as a competitor. The Harshad Mehta scam brought to the fore not only the shortcomings in the Indian financial system, but also a glaring lack of fear of consequences. These men believed they could get away with anything in this country.
Pratik Gandhi's stock is soaring
Scam 1992's compelling narrative is ably supported by a competent ensemble of actors. Shreya Dhanwanthary does a mighty fine job as the earnest and zealous Sucheta Dalal. Nikhil Dwivedi is just the right amount of evil as Thiagarajan, and Satish Kaushik has imposing presence as the foul-mouthed Manu Mundra. Ananth Mahadevan is astute as the RBI governor Venkitaramanan. Rajat Kapoor makes an impressive cameo as CBI officer Mahadevan.
But it really is Pratik Gandhi carrying the show on his shoulders with his portrayal of Harshad Mehta, choosing to emote with his eyes and subtle expressions. A trademark smirk lights up his face every time he finds an opportunity or way to deal with what life has thrown at him. Interestingly, the makers haven't tried to recreate Harshad's real-life look, and it doesn't appear as if Gandhi has tried to adopt his mannerisms either. He essays what is a quintessential Gujarati vyapari or businessman. Perhaps it helps that a Gujarati theatre artist was picked for the role.
The makers must also be credited for depicting the sensibilities of a Gujarati household much more accurately than Bollywood every has. From the lingo to the attires to the mannerisms, everything about the Mehta family has a sense of authenticity.
Keep a finance guide handy
If there's one thing that can be held against Scam 1992, it is that the financial detailing in the series may be lost on someone not well-versed with this topic. The makers can't really be faulted for this. In a ten-part series detailing the life of a financial scamster, getting into financial intricacies is inevitable. The makers do attempt to simplify things by explaining financial jargon wherever possible. In fact, the first episode pretty much serves as a stock market 101, briefly outlining how the market functions. Yet, one gets the feeling that a non-expert in this area may find find it hard to keep up with the financial technicalities in the story.
WATCH OR NOT
Scam 1992 makes for a compelling retelling of the Harshad Mehta story, yet is cautious enough not to whitewash his image. A terrific performance by Pratik Gandhi adds weight to the show.
Director: Hansal Mehta, Jai Mehta
Writers: Saurav Dey, Sumit Purohit, Vaibhav Vishal, Karan Vyas
Cast: Pratik Gandhi, Shreya Dhanwanthary, Ananth Mahadevan, Nikhil Dwivedi, Ananth Mahadevan, Hemant Kher, Chirag Vohra
Streaming on: SonyLIV