BookMyShow has now entered the OTT space with our very special Transactional Video-On-Demand platform called 'BookMyShow Stream'. If you haven't checked it out yet, BookMyShow Stream has a handpicked, specially curated library of some of the best, most celebrated and award-winning films and content from around the world. You can rent or buy these films and watch them online. Apart from the vast library of films across several Indian and international languages, BookMyShow Stream will also feature multiple marquee premieres every Friday. Here are some of top thriller films on BookMyShow Stream:
Tenet
Fighting for the survival of the world, the Protagonist journeys through a twilight world of international espionage on a mission that will unfold in something beyond real-time.
Godzilla vs Kong
Kong is on a journey to find his true home but gets in the way of an enraged Godzilla. This epic clash is only the beginning of the mystery that lies within the core of the Earth.
The Equalizer
A former black ops commando who faked his death for a quiet life in Boston comes out of retirement to rescue a young girl and finds himself face to face with Russian gangsters.
Sequel to The Equalizer, The Equalizer 2 is also available to stream on BookMyShow Stream.
The Da Vinci Code
Symbologist Robert Langdon gets involved in the murder case of a curator at the Louvre and ends up on a quest to unravel a mysterious, two-thousand-year-old religious secret.
Zodiac
Based on the true story of the serial killer and the manhunt he inspired, Zodiac is an examination of twin obsessions: one man's desire to kill and another's quest for the truth.
Unhinged 
After a confrontation with an unstable man at an intersection, a woman becomes the target of his rage.
Bad Samaritan
A pair of burglars stumble upon a woman being held captive in a home they intended to rob.
Last Moment Of Clarity
When Sam's girlfriend is murdered by the Bulgarian mob, he flees. Three years later he sees a similar woman on a movie screen, taking him to Los Angeles to look for answers.
The Girl With A Bracelet
Sixteen year old Lise is accused of murdering her best friend. Her parents stand by her, but once in court, her secret life begins to unfold. Do we really know the ones we love?
The Bay Of Silence
Will believes his wife Rosalind is innocent of their son`s suspected murder, only to discover the devastating truth behind her past links her to another unsolved crime.
Rear Window
L.B. Jeffries is an injured photojournalist with nothing to do but look out on his unsuspecting neighbors. It`s all harmless fun till one night he witnesses a man murder his wife.
Other thriller movies by Alfred Hitchcock streaming on BookMyShow Stream include Psycho, The Birds, Strangers on a Train, and Vertigo.
For more movies, click on the image below.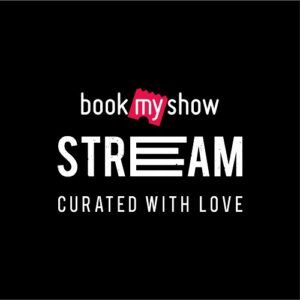 Follow BookMyShow Stream on Facebook, Twitter and Instagram.