Creating

Smiles

For Miles
A Small Way To Spark A Big Smile
WHO ARE WE?

BookASmile (BAS)
BookASmile, the charity initiative of BookMyShow, India's biggest entertainment destination. Created with a vision to enrich the lives of the less fortunate across India, through the medium of "Experiences & Enjoyment."
HOW WE DO IT!!

All it Takes is 1 Smile
The BookASmile initiative operates on a Non-profit model. It harnesses its financial strength via the
"Power of 1".
1 smile = 1 ticket = Re.1/-
Re.1/- is the basic amount that a customer can donate per ticket purchased on BookMyShow. The maximum donation cap being Rs. 5/-, irrespective of the number of tickets purchased.
Building Bridges
BookMyShow is the official ticketing partner for the IPL, ISL, IPTL, Sunburn, & many other blockbuster events in addition to cinema ticketing. Through these portals and many others, BookMyShow can leverage the expertise of its clients and partners towards a good cause thus integrating growth and enhancement into the lives of many.
Earn & Learn
BookASmile encourages young adults from disadvantaged communities to get involved in being a part of the Earn & Learn initiative. These youth intern with the BookMyShow team at events and shows. We hope to encourage and inspire these youngsters and open their minds to meaningful and challenging job opportunities.
Family Ties
At BookMyShow, we are one big happy family, spread across many cities pan India. As a family we believe that charity begins at Home! Our employee engagement initiative gives all our volunteering employees the opportunity to reach out to society at large and contribute their time, energy and ideas towards the causes supported by BookASmile. Be it helping behind the scenes or actively at events sponsored by us, our BookMyShow family stands tall and stands together towards the greater good.
Where Is Your Rupee Going?

Akshara Foundation

Advitya

Agastya International Foundation

Antarang Foundation
Asha For Autism

Astha
Apne Aap Women's Collective

Akanksha

Access Life
Angel Xpress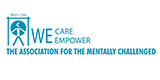 Association For The Mentally Challenged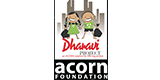 Acorn Foundation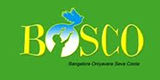 BOSCO

Breakthrough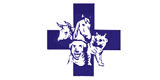 BSPCA

Careworks Foundation
Child Help Foundation

Children and Youth Unity Foundation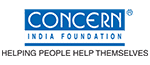 Concern India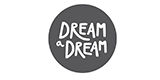 Dream A Dream
El-shaddai

gavaKsh

IDEA

Jungle Crows

Lakshyam

Magic Bus

Music Basti

Mahila Dakshata Samiti

Mumbai Smiles

Nayan Foundation

Noble Cause Foundation

Om Creations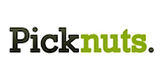 Picknuts

Project CHIRAG

Picture Wala

Rapid Response

ResQ Charitable Trust

Robin Hood Army

Rotary Club of Bombay Powai

Shraddha Charitable Trust

St. Jude Child Care Centre

Spark A Change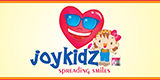 Spreading Smiles Of Joy

SPJ Sadhana School

Samagra

Samarthanam

Save the Children India

Share N Care India

SMILE Foundation

Snehadeep Trust for the Disabled

Swachhalay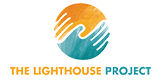 The Lighthouse Project

Tata Medical Centre

The Nudge Foundation

U&i

Vatsalya Foundation

World For All

Yuwa

Young Innovators Foundation
CHECKOUT WHATS GOING ON
All
JAN
FEB
MAR
APR
MAY
JUN
JUL
AUG
SEP
OCT
NOV
DEC
Disclaimer
Contributions once made cannot be refunded or cancelled.
Big Tree Entertainment Pvt Ltd (BEPL) is facilitating the transactions on the platform https://in.bookmyshow.com/donation. The proceeds of the same will be used for social initiatives for the underprivileged sections of society.
Apart from this, BEPL is not engaged in any partnership, association or tie-up with the NGOs.
BEPL expressly disclaims any and all liability and assumes no responsibility whatsoever for consequences resulting from any actions or inactions of the NGO.
By proceeding to donate the money, you do so at your own risk and expressly waive any and all claims, rights of action and/or remedies (under law or otherwise) that you may have against BEPL arising out of or in connection with the aforesaid transaction.
BEPL will not be held responsible for the issuance of 80G certificate.
For any queries, kindly email us.
Thank You!
Your Response has been received successfully.
We will get back to you shortly.
Sorry!
There seems to be some problem sending the request.
Please try again later.
3D Exclusive
Available
Rs.200
3D Exclusive
Available
Rs.200
3D Exclusive
Available
Rs.200
PROCEED
Pick it up anytime during the show
PROCEED
Home Delivery
Check availability for Home Delivery
Check
Home Delivery available for: (, )
Change
Please fill in the Delivery Address
First Name * First Name appears to be empty or incorrect
Last Name* Last Name appears to be empty or incorrect
Email* Email Address appears to be empty or incorrect
Mobile* Mobile Number appears to be empty or incorrect
Address Line 1* Address Line 1 appears to be empty or incorrect
Address Line 2* Address Line 2 appears to be empty or incorrect
Landmark* Landmark appears to be empty or incorrect
Delivery Location*
Please select appropriate options

Please agree to the Terms & Conditions
X
You will soon be redirected to our partners's site.
(In case your browser is blocking pop-ups,
click here
.)