With stand up comedians doing their bit in taking away the stress from our life, comedy shows, stand up comedy videos, events receive a huge welcome and audience.
Trevor Noah, the award-winning and supremely talented comedian who dons multiple hats as a comedian, writer, actor, producer, television host, and political commentator, is visiting India with his Loud and Clear Tour 2020.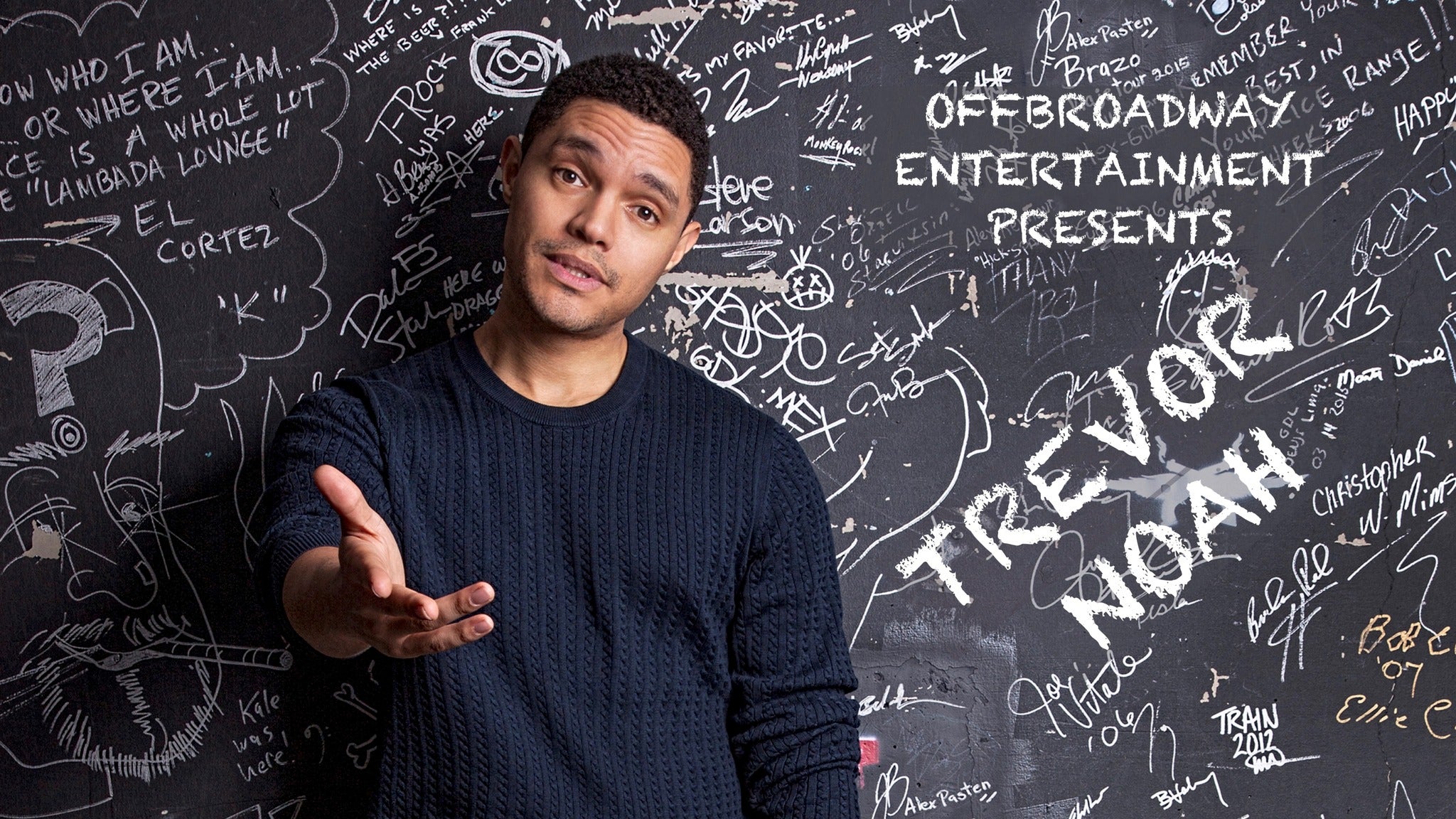 The huge fan base of Trevor Noah is looking forward to his shows in Delhi and Mumbai. While the show in Delhi is to be held at KD Jadhav Hall, Indira Gandhi Stadium, Delhi, on 11 April 2020, the show in Mumbai will be held on 09 April 2020 at DOME, NSCI, SVP Stadium, Mumbai. The tickets starting from Rs 2500- are sold out for the events reflecting the huge popularity of Trevor Noah in India. The entire details are published on the official partner BookMyShow website.
The guests attending the event must keep in mind the following conditions mentioned by the organizers to ensure smooth and peaceful conduct during the events.
Guests are requested to keep the show tickets in their possession till they don't exit the venue.

The management does not have any refund policy for the tickets purchased.

Guests who exit the venue once will not be allowed to enter the venue again, even if they possess the tickets. 

The rights to admission inside the venue are reserved with the management.

Guests are cautioned to beware of fake and spurious tickets.

Children below 12years of age are not allowed. The organizers strictly endorse parental guidance as the show might include adult language or sensitive content that might not be suitable for everyone.

Under no circumstances will the organizers allow any guest to record or store the show contents -audio or video, and transfer the data outside. Anyone found doing so would be in all likely asked to leave the show.

Carrying alcohol, liquids, cigarettes, and other banned substances are strictly barred.

Vehicle parking is the responsibility of the owner.

Any injury or health discomfort during the show is the individuals' sole responsibility. The organizers have no liability in that matter.