On the off chance that you thought there was only one Hard Rock Cafe over the stylish Bollywood capital of the nation, you were wrong. Among the best nightlife resto-bars in the restless city, ours in an American eatery with the best burgers, no doubt. You'll generally be the focal point of the audience in this unrecorded music setting and gathering place, among all the stunning exhibitions. A portion of our live entertainers incorporate The Vamps and The Aristocrats. We're spread over a 6,600-square-foot territory of notorious memorabilia from a portion of the genuine legends of world music. Furthermore, our Rock Shop won't let you leave without a memento. So, you realize where to set out toward a festival when in the west!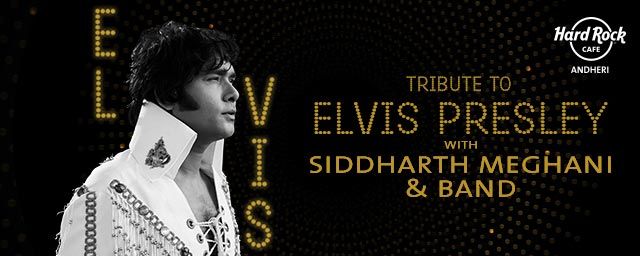 Siddharth Meghani isn't only an Elvis Presley tribute artist; however, a diehard fan who has devoted his life to keeping Elvis and his incredible music alive in India. His aspiration and dream are to prop the section up through Elvis' music. On a night totally about rockabilly, come, feel the 50s again with Siddharth Meghani and the band at HRC Andheri on the 16th of August.
Abhishek Gurung Collective is the amalgamation of four musicians who love to rock. If you've watched The Stage Season 2, Abhishek needs no presentation. With both covers and singles on their set-list, this band is all set to carry the house down with tracks from incredible groups like AC/DC, Led Zeppelin, and Guns n' Roses. Catch them live on the 22nd of August, just at HRC Andheri.
One Night Stand is a great rock covers band from Mumbai well famous for their tributes to Dire Straits, Pink Floyd, Deep Purple, and Iron Maiden. This four-piece band is good to go to carry back their old works with their uniqueness, and their love & passion for rock is going to.