Street Dancer is the third film in the famous franchise directed by Remo D'Souza. His films are distinctively known for its dance moves and addictive song numbers, and this film doesn't disappoint in these respects. The film is loaded with exquisite choreography which is a feast for the eyes and fills you with immense fervor.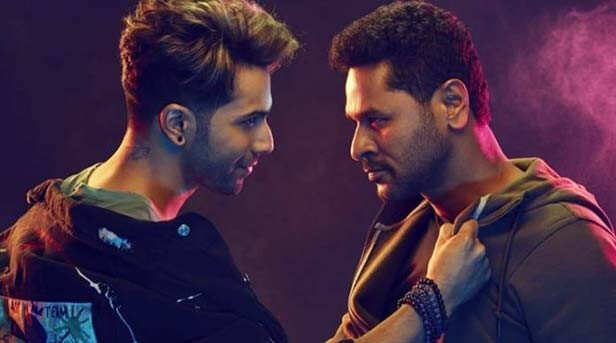 Impeccable Body Movements
Prabhu Deva undoubtedly stands out and doesn't fail to impress the crowd with his impeccable body movements. Another name worth mentioning name is Nora Fatehi, who is simply splendid in the film and deserves to be on the big screen. Actors who are trained dancers have portrayed some brilliant performances which have always been the essence in these films. 
Despite having such amazing gems, the film fails to leave an impact on its audience, and there are various factors that contribute to this.
In this film Varun and Shraddha compete with each other in a dance competition, where they both belong to different nationalities. Remo tries to incorporate the struggles faced by the immigrants, which didn't reciprocate with the audience to the extent that was intended by the writers. The dialogues in the film don't impart any grave impressions. However, one of the poignant moments of the film is the bit where both teams from different nationalities bury the hatchet and reconcile, surging intense emotions among the audience.
In the process of juggling so many parameters, the film couldn't make a rigid connection with the audience, and leaves them wanting for more. It is filled with drama which is the most important component in Hindi cinemas. However, one cannot disregard the complexities and uniqueness with which the dancers move their bodies, that's one thing you will surely enjoy in the film, and which is regarded as the heart and soul of this franchise.