One of the most versatile actors in the Entertainment industry, Ajay Devgn, rose to fame with his debut film Phool aur Kaante released in the year 1991. With countless numbers of films in his bucket list, Ajay Devgn is well known for the movies that can well connect with the crowd. Here is the list of Ajay Devgn films that made him a star.
Singham Series
Director Rohit Shetty's action-drama film has best portrayed Ajay Devgn in the character of a cop. Bajirao Singham is a strong name that can make the villains go weak in their knees. Released in 2011, Singham was a huge hit and Ajay Devgn's fiery and efficient acting as a tough cop was loved by many. Singham Returns released in 2014 was a sequel of the previous film and recent film Simmba, where Ajay Devgn appears in a cameo role is part of the same franchise. Singham series has been one of the best Ajay Devgn films till date.
Golmaal Series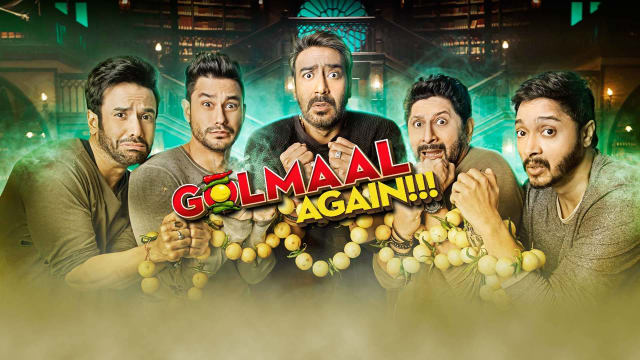 Golmaal series of movies by Ajay Devgn is worth watching where this versatile actor plays a comic role. A must-watch, Golmaal; Fun Unlimited (2006) gifts unlimited comedy to the crowd, and so does the second and the third sequel- Golmaal Returns (2008) and Golmaal 3 (2010). From a tough cop to a total comic character, Ajay Devgn is nothing but a star! The recent release Golmaal Again (2017) gives another incredible storyline, and Ajay Devgn is best at his acting skills here. These Ajay Devgn films are nothing but a treat to your eyes. Whenever his new movie is announced, his fans log on to Bookmyshow to book tickets.
Drishyam
Neither a cop nor a comic character, here Ajay Devgn is a family man who falls under a sudden situation. The plot revolves around how he brings his family out from this situation using his wit. A crime thriller, this film portrays the character of Devgn as a protecting father, a lovely husband and a protesting citizen!