Director: William Brent Bell
Cast: Owain Yeoman, Katie Holmes, Christopher Convery, Ralph Ineson
Synopsis: A family moves into the Heelshire mansion, where the younger kid soon makes friends with a life-like doll called Brahms.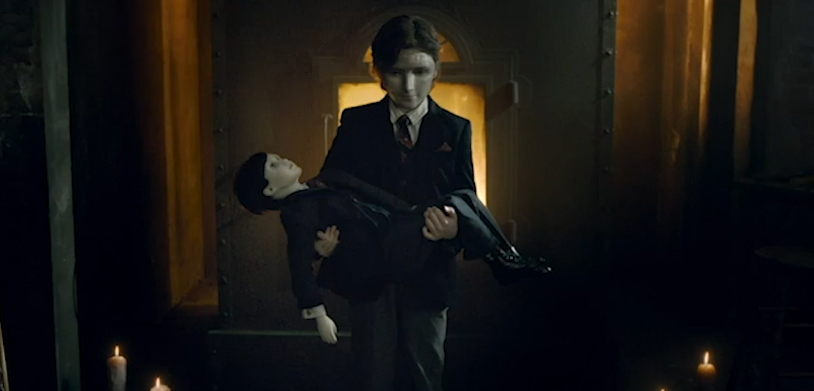 Review:
If you have already watched the  2016's The Boy, you might be excited to watch its sequel: Brahms: The Boy II. The question is, did the sequel lived up to the expectations? Definitely No! 
But if you occasionally watch horror films, then this movie could excite you a little more.
This story revolves around a small boy called Jude. Jude loses his speaking ability because of trauma. Later the family moves to the Heelshire mansion, where the little boy finds The Doll.  Brahms. The boy's mom Lisa is unhappy with the new guest and later finds that her son speaks to the doll.
In the beginning, she was overjoyed to see her son speak. As the days go by, Jude gets more obsessed with the doll. Days later, Lisa finds disturbing pictures of sketched by Jude, which makes her understand the threat and the danger they are undergoing. From then, she notices the effects of the spirit inside the Doll that creating chaos. 
Towards the climax, Lisa tries to split Jude and the Brahms doll. With so many efforts, she tries to save Jude from the danger. At one point, the spirit completely possesses the little boy and turns him against his mother. They escape the situation by destroying the doll. The boy becomes normal and starts speaking again. 
Though the movie moves fast enough not to bore and has the support of a top-quality cast, it doesn't deserve but is otherwise a perfect proof that horror sequels that diverge from the primary can still find new ways to be unbelieving and unimpressive.
Although there are some scary jumps and the unsettling visuals, you won't get much thrill as a horror fan, thanks to this film's not-so-interesting narrative. You can get booking details on the Bookmyshow app.