Tanhaji's trailer was recently released, and the audience well received it. The upcoming movie stars Ajay Devgan as Tanhaji and Saif Ali Khan as Udaybhan Rathod in lead roles. But you must know the real story of the courageous hero Tanhaji.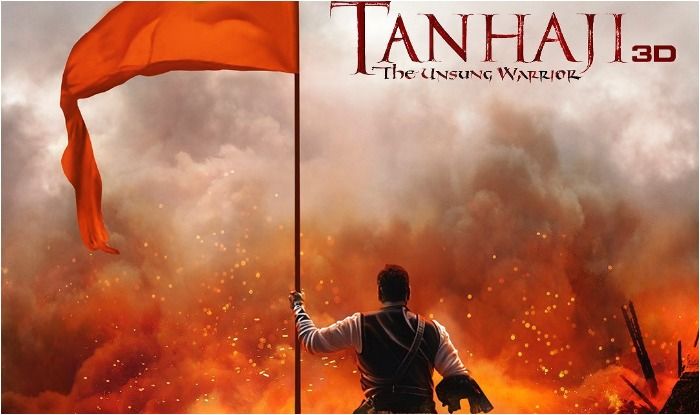 About
Tanhaji Malusare was a brave, vigilant military leader in the Maratha Empire. He fought with King Chatrapati Shivaji Maharaj in various battles. He was born in Godoli, Satara, Maharashtra. Tanhaji belonged to a Koli family.
Battle of Sinhagad
In 1670, Tanhaji was making preparations for his son's wedding but left as soon as Chatrapati Shivaji Maharaj summoned him for a meeting. According to the Treaty of Purandar, the Mughals cheated and had got the Kondana fort. At that time, The Great Shivaji Maharaj had decided to reconquer Kondana fort near Pune from Mughals. Tanhaji was asked to take charge of the campaign. He along with 300 troops, reached the fort. His pet lizard named Yashwanti was tied with a rope was sent crawling up to the top of the fort. Tahanji and his men were successfully able to climb the hill fortress using the rope. Kalyan Darwaza was opened by them so that 500 troops headed by Suryaji (Tahanji's brother) could attack the fort.
After they got in the castle, Tahanji and his men got into a battle with Jai Singh I, a rajput officer who was appointed by the Mughal general. During the fierce fight between Tahanji and Udaybhan, Tanhaji's shield broke, and he continued to fight by tying his upper body garment. The fort was conquered, but Tanhaji got severely wounded and died. Tanhaji fought gallantly, so when Chatrapati Shivaji Maharaj got to know about his demise, he was struck with grief and renamed the fort as Sinhagad meaning a brave lion. So this is the real story about the Sinhagad fort and Tahanji.