Robert Downey Jr. plays one of literature's most exciting characters, with great elan, in this reimagined version of the classic story of a man who was able to communicate with animals: Dr Dolittle brought to you by BookMyShow.com.
Dr John Dolittle, widowed seven years earlier, leads a reclusive life with only animal friends for company. But when he is summoned to attend to the young queen (played by Jessie Buckley) who is very sick, he reluctantly embarks on a sea voyage to a fictitious island to find a cure. He regains his poise as he comes across old adversaries and stumbles upon strange creatures.
The strange doctor has for company a young apprentice (performed by Harry Collett), who plays a trusted confidante and several delightful animal friends including a gorilla (voice by Rami Malek), a duck (voice by Octavia Spencer), an ostrich (voice by Kumail Nanjiani), a polar bear (voice by John Cena), a parrot (voice by Emma Thompson).
The movie is directed by Stephen Gaghan and is produced by Joe Roth and Jeff Kirschenbaum under the banner of Roth/Kirschenbaum Films. 
The star cast includes Antonio Banderas, Michael Sheen (The Queen), Oscar® winner Carmel Laniado and Jim Broadbent (FX's A Christmas Carol). Marion Cotillard Frances de la Tour (Oscar®  winner), Selena Gomez, Ralph Fiennes, Craig Robinson and Tom Holland provide voice performances. 
Thomas Shepherd provides the screen story with a screenplay by Dan Gregor & Doug Mand and Stephen Gaghan.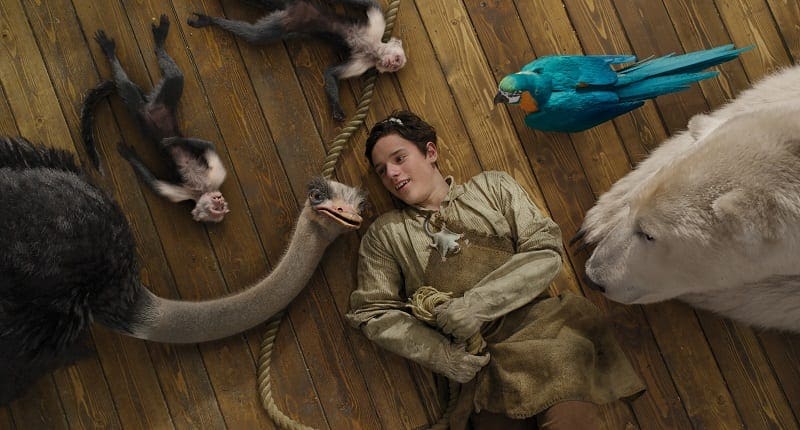 This Dr Dolittle movie is said to depart from the earlier mould of humour and laughs and is expected to be more intense and adventurous. The film was originally set for release on May 24, 2019, by Universal Pictures. The release date was later postponed to April 12, 2019. It is scheduled to release on January 17, 2020, in the US.