Movie – Mission Mangal
It is not often that Hindi movies come up with storylines based on true events, let alone scientific achievements that too space, which is the ultimate. Mission Mangal is one such movie that brings to life a challenging mission by our own ISRO, which embarks on uncharted territory by launching Mars Orbiter Mission (Mangalyaan).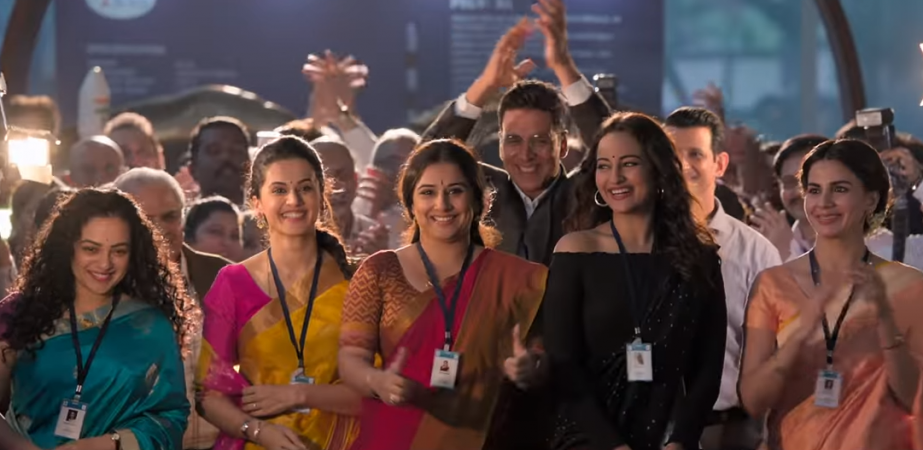 Synopsis:
It is a tale of the sagacity and ingenuity of Indian scientists who rise above their professional and personal tribulations to create extraordinary history that makes us proud as a country. 
The story unfolds around Rakesh Dhawan, a diehard passionate space scientist, dedicated to space research in the country. Subsequent to a botch-up, he is assigned to the Mars Project which was thought too ambitious to be successful. The story unfolds as the brainwave from Tara Shinde (Balan) demonstrates how in reality they can chase the dream. With the help of a diverse team of scientists and the usual impediments so common in a Hindi film, the Mangalyaan is launched successfully in November 2013 and ten months later, the satellite is in the Mars orbit. 
Mission Mangal accomplishes the impossible in the first attempt, unlike the pioneers in space technology – USA and Russia. Making films based on theories of science is a complex affair, more so in a lay man's language. Mission Mangal blends the complex and the simple in the narrative in an engrossing two and quarter hours. 
Cast:
Akshay Kumar – Rakesh Dhavan
Vidya Balan – Tara Shinde.

Tapsee Pannu – Kritika Agarwal.

Sonakshi Sinha – Eka Gandhi.

Sharman Joshi – Parmeshwar Naidu 

Kirti Kulhari – Neha Siddiqui.

Nithya Menen – Varsha Gowda

Harihar Gundurao Dattatreya – Ananth Iyer.

Rupert Desai – Dalip Tahil
Crew:
Jagan Shakti – Director.

Amit Trivedi – Musician.

Ravi Varman – Cinematographer. 
The film has been released aptly on the Independence Day – the 15th August running to packed houses in your vicinity. BookMyShow guides you the theatre of your choice is a not to miss movie that recreates history in the cheapest space mission to Mars braving all odds by some indomitable Indian scientists. Participate and take pride in a historical milestone of monumental proportions.