The dedicated actor Nawazuddin Siddiqui and the gorgeous Athiya Shetty are sharing the screen in the upcoming comedy wedding movie Motichoor Chaknachoor. The trailer unveiled on 11th October 2019 has made Hindi cinema lovers burst in laughter with its comedy track. The fun-filled trailer has boosted the curiosity of all-age group viewers and this comedy family entertainer is ready to hit big screens on 15 November 2019. To add fuel to the fire, the crew has released a poster of this upcoming movie in which they dress the couple in wedding costumes and the poster itself is a visual comedy treat.
Produced by Rajesh Bhatia & Kiran Bhatia and Directed by Debamitra Biswal, the movie is a comedy-drama with Nawazuddin Siddiqui as a 36-year-old Dubai-return bachelor 'Pushpinder Tyagi' and Athiya Shetty as a gorgeous spinster 'Annie'. The shooting of most of the scenes in the story are in and around Bhopal, Madhya Pradesh. Pushpinder Tyagi, the Dubai-return searching for a girl to fill his life and Annie searching for an NRI spouse ends up in wedlock after struggles. Unlike other stories, this story doesn't end here but continues with hilarious situations after marriage. Showcasing various emotions, fun, heartbreak and stress of the couple before and after marriage and well supported by other actors Vibha Chibber, Navni Parihar, Vivek Mishra, Karuna Pandey, Sanjeev Vats, Abhishek Rawat, Sapna Sand and Usha Nagar, the movie is the perfect mix of day-to-day family life and natural comedy track which flows with the story. Truly, the trailer is a mini guarantee statement for the audience that the movie will ease out their stress with back-to-back comedy scenes. The best part is of the hilarious lines composure of the songs and shot perfectly for a visual comedy treat.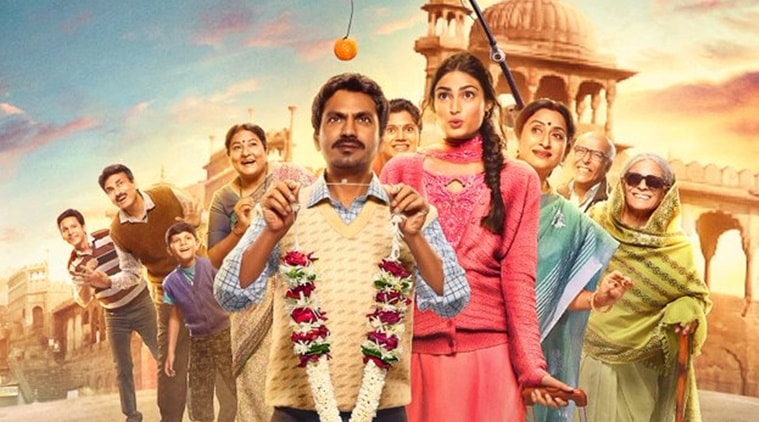 With a comedy story that well portrays the efficient actors, background music, songs, and humorous dialogue, this stress-buster movie is sure to be a great success among the Hindi audience.