BookMyShow brings you three films of different themes and genres, Cats, The Informer and Bombshell, with riveting performances and story lines for your viewing pleasure. 
Cats is a film adaptation of the stage musical by Andrew Lloyd Webber. The film is a musical fantasy with a muti-star cast including James Corden, Judi Dench, Jennifer Hudson, Francesca Hayword and others.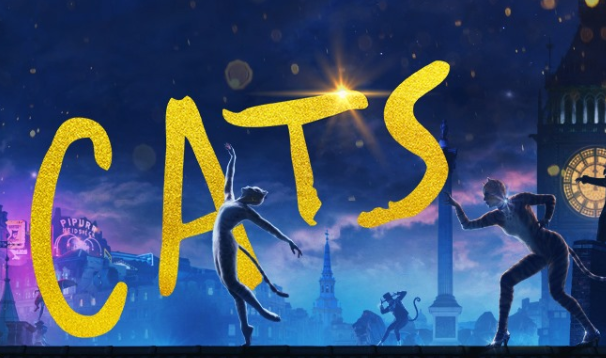 The film tracks what happens one night when Victoria, a young white cat, joins a group of cats called Jellicles. Two tom cats take fancy to her and show her around the world of Jellicles. The animated musical makes extensive use of CGI, and the "digital fur" technology makes the human bodies of actors look sensuous even as they essay cats in the animation. There is no overt sexual content as the story leans more on positive qualities like compassion, empathy, and courage.
Special Operations soldier Pete Koslow ( played by Joel Kinnaman),  cuts a deal to become an informant for the FBI, following a fight to protect his wife (played by Ana de Arma). The honorably discharged Koslow has been promised an early release for taking down The General, New York's crime king. But the plan fails to work out as envisaged when an undercover NYPD officer dies, and Koslow finds himself trapped between the mob and the FBI.  At The General's bidding, Koslow is tasked to lead a drug operation from inside, with the FBI asking him to play along to keep the deal going. How Koslow beats the mob, the NYPD and the FBI at their game makes for gripping viewing.
The movie revolves round the women at Fox News Channel who exposed the culture of sexual harassment at the cable television major. The movie depicts the developments in the summer of 2016, after  "Fox & Friends" morning show co-host Gretchen Carlson took the former Fox News CEO, Roger Ailes to court over charges of sexual harassment and Megyn Kelly- the network's biggest star pitched in with her own experiences. Bombshell is a portrayal of electronic media and politics executed with skill and finesse combining the serious and light to show us both up close. Charlize Theron as Kelly plays the role with aplomb and keen accuracy. 
From the raw action packed sequences of The Informer to the subtle interplay of media and politics in Bombshell, to the delightful animation of Cats, there is much about the offerings that discerning viewers will find rewarding.