Overview
The Sye Raa Narsimha Reddy film is an action and drama genre movie based on a slice of Indian history. The film is released in five languages which include Tamil, Telugu, Hindi, Malayalam and Kannada. Directed by Surender Reddy, the film boasts of a stellar cast. These include Chiranjeevi, Jagapati Babu, Amitabh Bachan, Tamannaah Bhatia, Kichcha Sudeepa, Ravi Kishan, Nassar and Mukesh Rishi. Produced by Ram Charan, Sye Raa Narasimha Reddy depicts the life of Narsimha Reddy during 1847,  a decade before the Revolt of 1857. The revolt of Narsimha Reddy against the British rule is the crux of the story.
Synopsis: Narsimha Reddy is the ruler of Uyyalawada, who becomes a great warrior and wise leader under the mentorship of his guru Gosaya Venkanna (Amitabh Bachchan). He falls in love with a stunning dancer, Laxmi (Tamannaah); however, due to certain unavoidable circumstances, he is forced to marry Siddhamma (Nayanthara). Enraged by the sufferings borne by his people on the hands of the British East India Company, Narsimha Reddy joins forces with rulers like Raja Pandi (Vijay Sethupathi), Avuku Raju (Sudeep) to revolt against the East India Company. However, he must deal with a rebellion by a few of his people whose aim is to destroy his rule. The revolt by Narsimha Reddy leads to the Revolt of 1857.
Movie Review: 
The film is based on a period of Indian History. Chiranjeevi in the role of the ruler Narsimha Reddy manages to leave a good impression with his magnificent screen presence. Another actor who lights up the screen with his screen presence is Sudeep. With limited screen space to their credit, Tamannaah and Nayanthara do complete justice to their role. The towering presence of Amitabh Bachchan is not lost even in his brief appearance. However, the downfall of the movie is the result of poor writing along with poor direction by Surender Reddy which has not been able to improve the faulty narrative. Add to this the length of the movie at two hours and fifty minutes is way too long to bear the defective screenplay.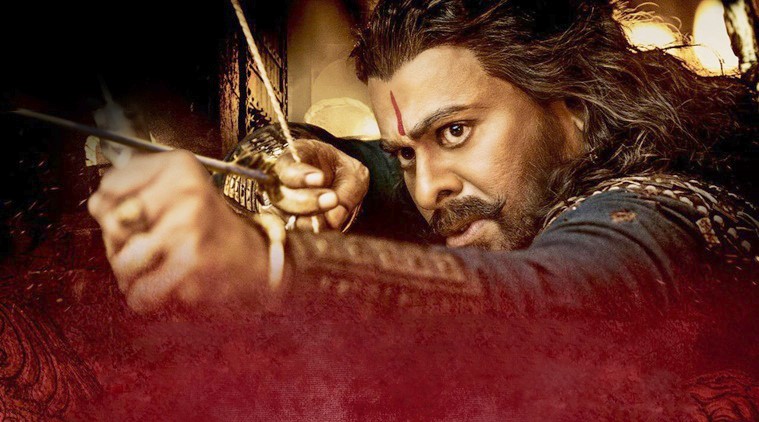 The second half of the movie is where the real action (directed by Greg Powell, Ram-Laxman, Lee Whittaker and A Vijay) happens and makes the watch bearable. The music of the movie is average. It is the lyrics which stand out. What is appreciable is the massive pedestal on which this chapter of history has been displayed for us to watch.