The upcoming movie – The Sky is Pink, starring Farhan Akhtar, Rohit Suresh Saraf, Priyanka Chopra, and Zaira Wasim, has received some publicity thanks to Zaira's staggering decision: no participation in promotional activities for the movie.
According to a source, Zaira has said that films are distracting her from her faith & religion, which is why she'll cut ties with them.
This means that she will not be seen in any Bollywood Movie after The Sky is Pink.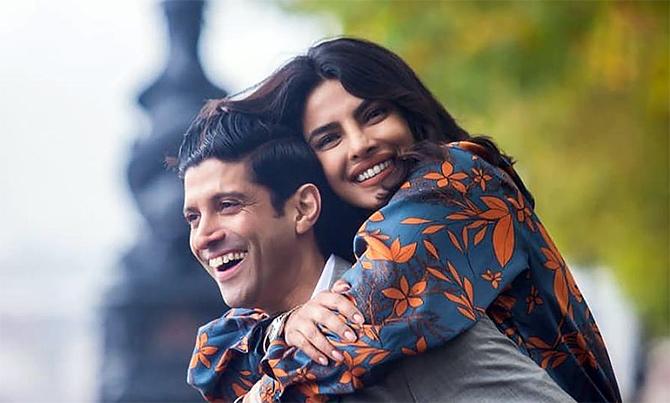 You might recognize Zaira from a 2016 Bollywood movie named Dangal, where she played the role of Geeta, a 16-year-old wrestler.
The Sky is Pink, a biographical film is directed by Shonali Bose under RSVP Movies, Purple Pebble Pictures, and Roy Kapur Films.
This movie is a love story spanning 25 years, narrated by their teenage daughter, Aisha Chaudhary, diagnosed with a terminal illness.
This Bollywood movie is based on a 19-year-old girl Aisha Chaudhary's true story, who has pulmonary fibrosis.
Zaira Wasim played the important role of that teenager in the upcoming movie.
In a statement, Roy Kapur Films, which is backing Shonali Bose directional, said that Wasim had been a complete professional throughout the shooting of the movie. And that her decision was purely personal & they found her to be extremely exceptional and were happy to have her play the role of Aisha Chaudhary in their movie.
The shooting of the upcoming movie was completed in August 2018 after which it premiered at the Toronto International Film Festival on 13 September 2019. 
It is set to be released worldwide on 11 October 2019.
It might be a hit movie crossing some milestones, but it is only speculation. What fate it holds can only be found out after its release!